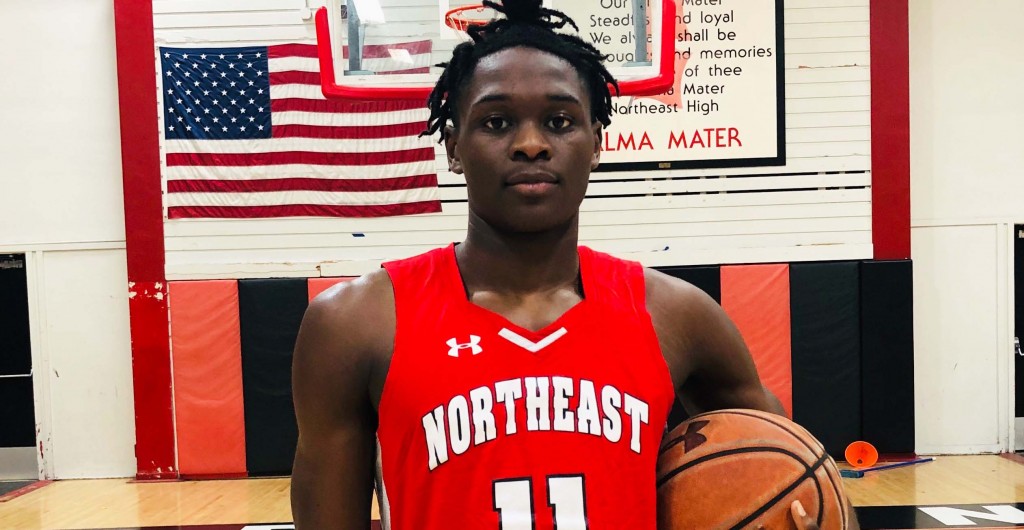 If there is a silver lining from not playing this spring on the travel circuit it is this - some players who needed time to recover from injury from the grind of the high school are getting some good R&R. 
That time off the hardwood could help restore their bodies and game for whenever we get back in the action on the hardwood. 
Northeastern (FL) star guard Wesley Cardet could attest to that. The 6-foot-5 guard is finally injury-free. His left knee was in so much pain that he struggled to even jump. Some doctors suggested surgery to help relieve the pain. His mother, who works in the medical field, advised him not to have the surgery. 
Play through the pain is an adage you hear a lot in sports. Cardet lived it. He powered through the knee injury, a pain that persisted since the summer of 2019, and played a limited schedule in the high school season for practices and workouts. 
With the time to recover, Cardet's knee is feeling as good as it can be. Now he's waiting to get back on the court for competitive activity. 
College coaches would like to see him, too. He's quickly becoming one of the hottest prospects in the state of Florida. According to his coaches with Team Breakdown, Cardet holds offers from Alabama, Clemson, Dayton, Florida, Florida Gulf Coast, Iona, Iowa State, Maryland, Miami, South Florida, St Louis, UMKC and USC. 
After posting 16 points, 9 rebounds and five assists this season with a loaded roster and a knee injury, Cardet is poised for a big final year of high school/travel hoops ahead.