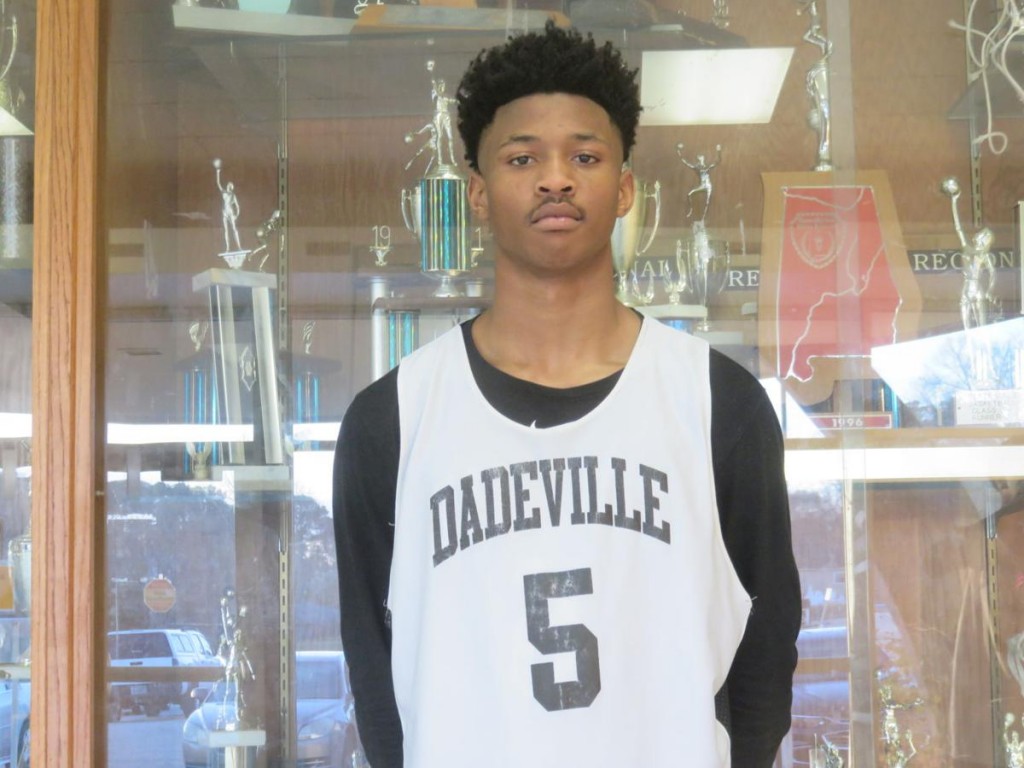 So often during a travel ball event, my eyes and mind can divert to more pressing matters than whats happening on the court. 
Did the games start on time?
Are the offsite managers in place?
Did all the scorekeepers show up?
For as much as I miss running our events, the time spent alone with only my thoughts and a laptop have brought me back to a tool that I used to utilize everyday. As we all look to navigate the new landscape ahead of us, the use of film has never been at it's highest point. This time away from the court has allowed me to look back on some prospects that deserve some attention. 
Several forwards across the southeast have picked up steam during this challenging time as guys like Eric Van Der Heijden, Cesare Edwards and Elijah Tucker come to mind. While those guys could've benefitted further from an April evaluation period, all of them had the attention of recruiters throughout their junior season of high school. For a player that is comparable in regards to his upside and talent, the same level of interest hasn't been shown to Dadeville forward, PJ Eason. While a season with the Fusion would've brought more offers into fruition, schools that turn on the film should quickly see his long term potential. 
After a season that produced per game averages of 15 points, 11 rebounds, and 6 assists, it was easy to see why his high school assistant coach, Irvin Cox, spoke so highly of his potential.
"I think the sky is the limit for this young man. He's a hard working kid that loves the weight room and also think that whatever position he's recruited at he will play that position to the fullest and have no regrets." 
That same potential is what led Mississippi State to extend an offer to Eason just a few weeks ago. Eason's mom, April, provided some insight into what seems to be a slow brewing recruitment. 
"Mississippi State offered him. Southeastern Louisiana and Chat Valley community college offered him. Clemson has called. Virginia Tech and Western Kentucky called. We plan to visit all the schools that have offered when this virus is over. We did a virtual visit with Southeastern Louisiana a week ago." 
It's very surprising that Mississippi State has been the only high major program to invest into Eason's potential to this point. And although there's been very limited fanfare attached to his name, Garrett Tucker recently tabbed Eason as a prospect that is primed for a big recruiting blow up. 
"The 6-foot-9 forward from Dadeville is as high of an upside prospect there is in the South's 2021 class. His game is waiting for the moment where it all comes together. Eason has the tools to become a clear-cut SEC level big man prospect. Mississippi State recently offered him a scholarship. Could the Bulldogs offer be the tipping point for other high-major programs to turn up the levels of recruitment? Perhaps so. Keep him on your short list for big men to watch, whoever we get back to action."
After watching a few games on HUDL, I'll have to agree with Tucker outlook on Eason's recruitment. Even with his growth spurt, Eason looks comfortable as a runner and has the fluidity and athleticism to keep the pace with the countries elite. His skill as a passer is the best I've seen from a forward since the shutdown and that is a tool that could be cultivated by a coach that allows for some freedom. With his flashes of outside shooting and breaking down defenders off the bounce, Eason could be a matchup nightmare once it all comes together. With so many southeastern forwards boasting multiple high major offers, it's just a matter of time before he joins the party.