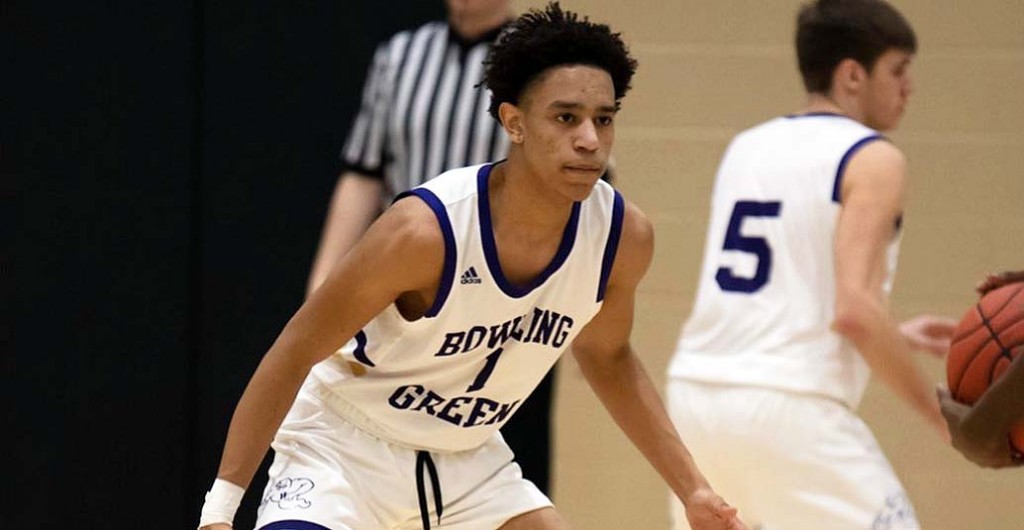 A year ago at the Bob Gibbons Tournament of Champions, Team Manimal guard Isaiah Mason finished the weekend as one of the top performers in our underclassmen division. 
A year later, the 6-foot-5 combo guard from Bowling Green, Kentucky is one of the top prospects in the South's 2021 class. 
To date, Mason holds offers from Eastern Kentucky, Morehead State, Northern Kentucky and SIU-Edwardsville. 
Mason also said he's also hearing from the likes of Bellarmine, Belmont, Dartmouth, Evansville, Gannon, IUPUI, Middle Tennessee State, Stetson, Toledo, UNC Wilmington, Vanderbilt, Virginia Tech, Wake Forest, Western Carolina and Western Kentucky. 
Clearly, when the travel season starts back up he will have a good deal of demand from the collage coaches.

What will help Mason sift through the attention that is coming his way during the recruiting process? 
"(The) most important (thing) is like the type of team - if it's more of a family not just individual and if they really care about me. They aren't just saying the things to say to get me to come play for them," Mason said. "A good coaching staff good education (will matter). Location isn't a problem. My family wants me to explore."