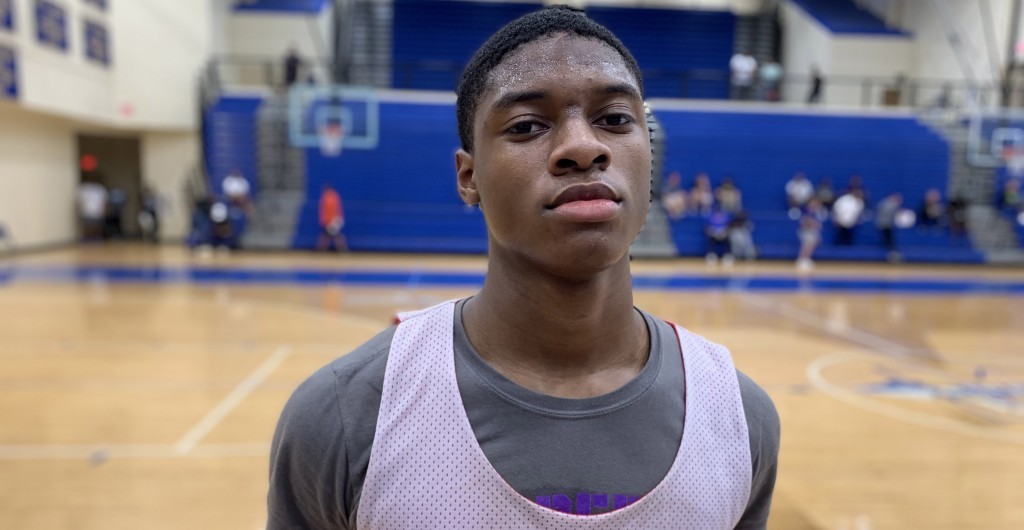 It was just a few days ago that Charleston Southern dipped into Georgia and snagged a commitment from Carrollton forward Melvin Edwards Jr. Today the Buccaneers struck again as they landed a commitment from South Atlanta's Jaquavian Florence. It's been a season of up and downs for Florence as an injury sidelined him as he was hitting his stride. After the June high school team camp, Florence was trending upward as several mid to high major programs began to show interest. After coming back from the injury, Charleston Southern prioritized him in a way that schools hadn't in the past. 
"They watched me play and I had about 5 or 6 threes. They offered me after that. Every day they were on me. Everyday they were texting me, calling me, and making sure I was good. They asked how my grades were, how my ankle was and all of that. They ended up doing an in home and after that I knew where I was going. No school had ever done an in home with me. They talked to my mom and my sister. On my official visit I walked into Waffle House and people in the community had already known me. People were telling me that they really want me down here. People I didn't even know. There was a game on Thursday and five people stopped be by the bathroom just to saw how much they need me. They prioritized me and treated me like family. They took me in. The high major schools started to come back around but before they could even extend an offer I jumped on Charleston Southern. Melvin(Edwards) started texting me and hyping me up telling me how good we were going to be. I just bought into it with him."
Florence cited a close relationship with the staff as one of his primary reasons of committing. 
"Coach Nimley is my guy. He came down to watch me. After the game he told me that I was the man they want. He was conference player of the year twice at Charleston Southern and he thought that I could be better than him. He said I could leave a legacy. Everyday after that he called me, texted me, just checked in on me. That's my guy."
It's been a great month for Charleston Southern with their commitments from Florence and former UNCW signee Melvin Edwards Jr. Head coach Barclay Radebaugh and his staff have put together a great class that also features Myrtle Beach guard Emorie Knox. The prioritization of both peach state players have landed the Buccaneers two prospects that should contribute nicely in the Big South Conference.