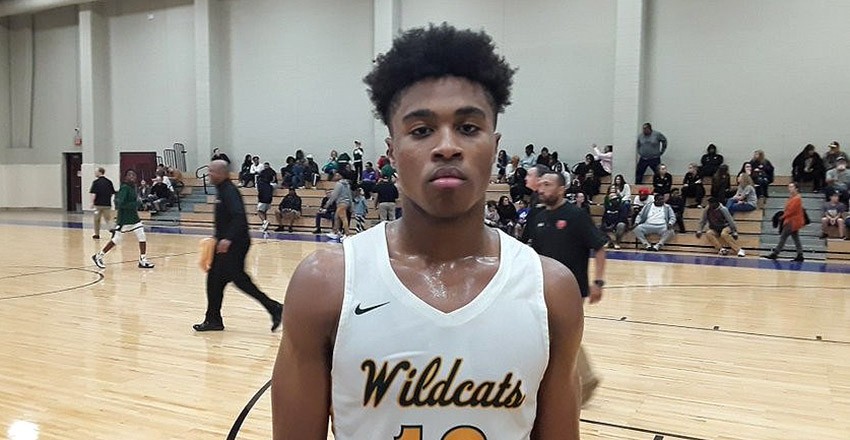 New Orleans, Louisiana- After sifting through notes from the weekend, there were a handful of players that stood out during my stay down in New Orleans. Here are my top peformers from the All State Sugar Bowl Prep Classic. 
Brian Thomas Jr., Walker, 2021 G: Holding high major offers on both the gridiron and the hardwood, Brian Thomas Jr. was one of the most eye opening players I saw through the weekend. Time after time, Thomas would create plays with his live dribble that didn't seem to be possible. Although he has a natural pace and ability to score the basketball, it was his passing that left me in awe of his abilities. The game came easy for Thomas as he posted great marks through two days of watching. 
Dante Maddox Jr, Bloom, 2020 G: It was a job well done by the Cal State Fullerton staff to secure the services of Dante Maddox Jr. going forward. The explosiveness, coupled with his ability to see the floor was impressive to say the least. Skill set aside, Maddox showed several qualities that could earn him minutes sooner than later at the next level. You can see the determination in his demeanor. His guys all rallied behind him. Maddox is bound to bring a spark to the Titans. 
Jalen Cook, Walker, 2020 G: Down the stretch of even it seemed as if every shot Cook put up it had an unbelieveable chance to go in. The range on his shot would often put defenders in a quandary in regards to how to guard him. Teams that pressed up would have to deal with his ability to wiggle past you on the way to the rim. Too far back and a shot that was well behind the line would go up. That shot making, along with his ability to guard and defend is just some of what attracted LSU to the in state prospect. 
Micheal James, Oak Ridge, 2021 F: The motor of Micheal James is going to carry him a long way in this game of basketball. From blocking shots to chasing down rebounds, James made an imprint on the game, well before his offense got going. Although he led his team with 18 quality points, the wow factor of his game came from the defensive end. With several qualities that lend him to being a switchable piece, James looks like the wing defender that programs turnover stones to find. 
Johni Broome, Tampa Catholic, 2020 F: Tampa Catholic leaned heavy on the back line production from their talented forward that's headed to Morehead State. From the high post he found kick outs and from the block he showed nimble feet. Defensively is where he made his mark, often altering or even blocking a few shots. It was a well rounded showing for a well rounded prospect. Broome's versatility paid dividends on both sides of the ball.  
Our HoopSeen stage is designed to provide the best exposure opportunities for top independent programs. Tons of coaches, social media exposure, and elite competition are some of what you'll find at our events. For more information on our 2020 events, visit our events page, or call our hotline at 470-266-8862.