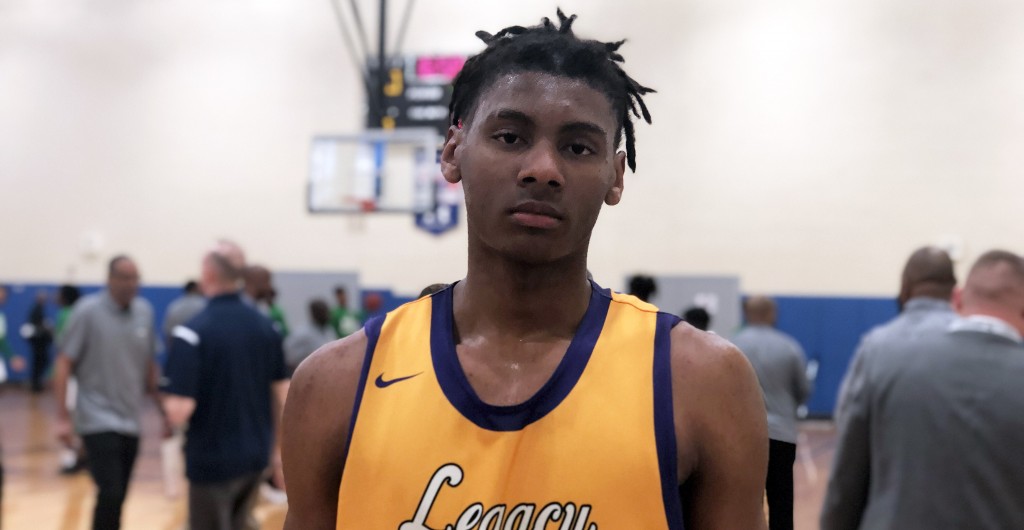 For those who have seen Legacy Early College (SC) wing Ike Cornish play this high school season, they'll say something like this: "Man, he got better." 
That sideline conversation happened multiple times after hyper-regional hoop heads saw Cornish play at events like the Chick-Fil-A Classic, the Governor's Challenge or the Slam Dunk to the Beach. Cornish, a Baltimore native, is thriving at the Greenville, South Carolina charter school. 
I'm buying Ike Cornish stock. The 6-6 wing from Legacy (SC) has all kinds of things that I like in a college wing. Really coming on strong this HS season in the '21 class. #SlamDunkDE

— Justin Young (@JustinDYoung) December 28, 2019
Georgetown is the most recent school to offer him. Head coach Patrick Ewing was on hand to see Cornish play at the Slam Dunk to the Beach. Xavier, who had previously offered, was also at the event to see him play. Head coach Travis Steele was on hand. 
Cornish said he is also being recruited by VCU, Austin Peay, DePaul, Winthrop, Coastal Carolina, UMass, George Washington, Howard, Towson, Loyola (MD), Stony Brook, Bryant, Southern Utah and Old Dominion have all offered at some point along his recruitment. 
Pittsburgh, Virginia Tech, Georgia and South Carolina have also recently shown an interest in him. 
Originally from Baltimore's Dulaney High School, Cornish has been a well-known guy in the Mid-Atlantic. But now his profile is starting really grow some wings. He said he'd like to take visits but doesn't have any immediate plans to do so at the moment.