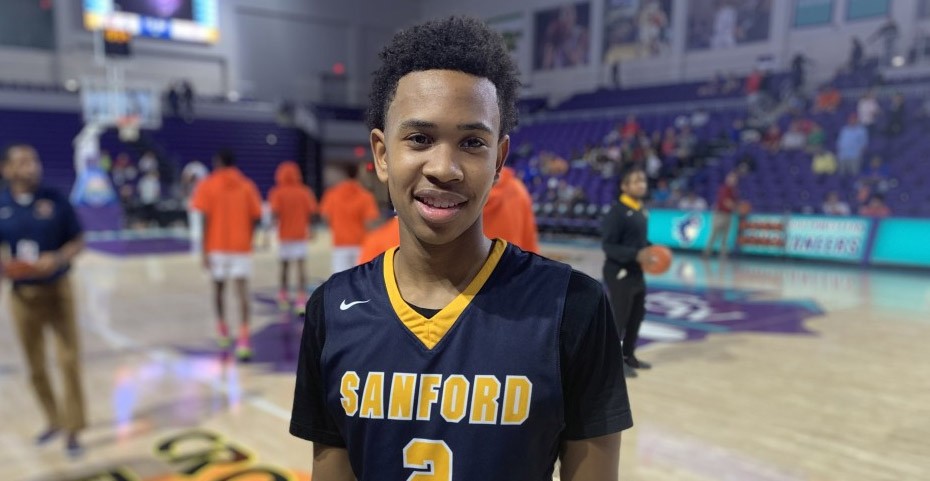 Corey Perkins, a senior guard from Sanford School, was one of the better unsigned guards that we saw in our nationwide travels. The 6-foot-1 guard is a high academic guard who pilots one of the best programs on the East Coast. 
Perkins was an efficient scorer and an active defender. Essentially, he's a great Three and D option from the point guard position. At the City of Palms, he hit six of 10 shots from three over the course of four games. He posted 15 points a game, 4.5 rebounds, 3.3 steals and 3.3 assists a game. 
"A few schools have reached out to me lately after City of Palms. Those schools are James Madison University, the University of Delaware, Drexel and UMass Lowell," Perkins said. 
"With this being said I believe that if I keep working hard and producing on the court other schools will start reaching out to me as well."
Our HoopSeen stage is designed to provide the best exposure opportunities for top independent programs. Tons of coaches, social media exposure, and elite competition are some of what you'll find at our events. For more information on our 2020 events, visit our events page, or call our hotline at 470-266-8862.