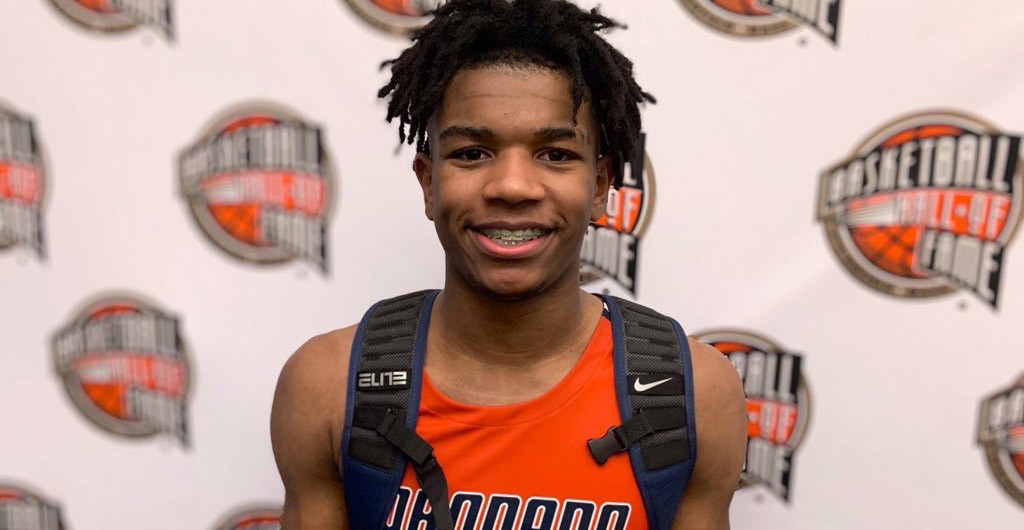 With the 2019 HoopHall West Classic in the books, it is time to hand out our post-event awards from the star-studded weekend. 
If there was a signature performance in Scottsdale this weekend, it happened on Saturday afternoon when Las Vegas (NV) Coronado junior guard Jalen Hardy tore apart the Shadow Mountain squad. 
He pumped in 40 of his team's 96 points, grabbed nine rebounds and handed out 11 assists. This was the kind of outing that you'd come to expect from a top 10 nationally ranked prospect. 
Hardy was in the moment and never left it for 32 minutes. Brilliant butt-kicking, to be blunt. Hardy's game is perfectly crafted for high-major basketball. He's an absolute bulldog with the ball and goes hard on every possession. His power dribble keeps defenders on their toes at all times. 
The 6-foot-4 guard finishes through contact as good anyone in the class of 2021 and he's a crafty passer and playmaker. There wasn't a more impressive overall game in the event than what we saw from him on Saturday afternoon. Hardy was in a zone for 30 minutes of game action. Brilliant effort all around.