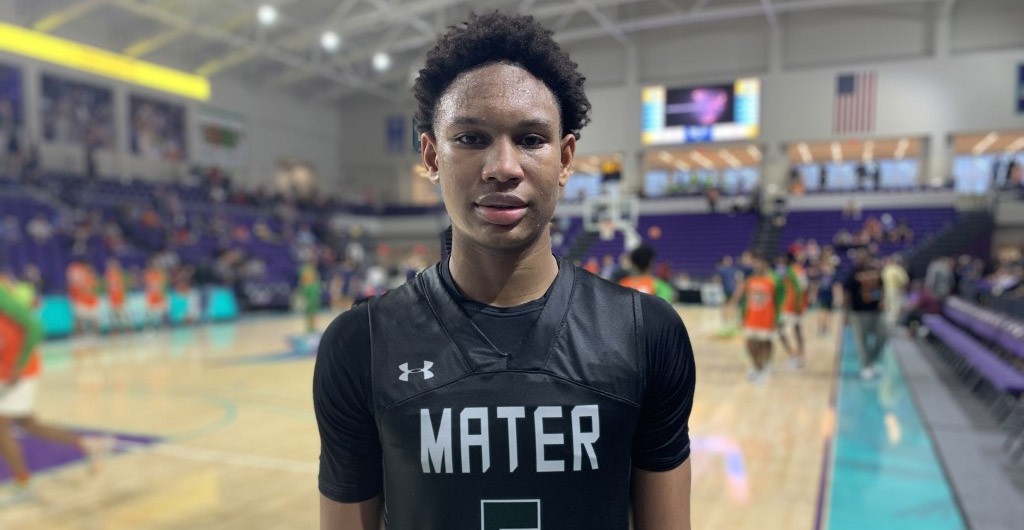 Every year at the City of Palms, there is a guy who just does his job and goes to work. The rest, on a stage like this one, takes care of itself. No need to overdo it. 
That's what class of 2022 forward Malik Reneau of Mater Academy did. And he did it well. The 6-foot-7 from Hialeah Gardens was the trending sophomore from the nation's most prestigious high school tournament. 
The Sunshine Series is a pairing of Florida teams built into the infrastructure of the tournament field. Reneau and his teammates had just one game to compete in front of national eyes. He rose to the occasion, recording a win, 27 points and 14 rebounds. 
There were some flashes of Scottie Barnes to his game - big, strong and versatile. That's high praise, for sure, but talking to hoop heads in the state of Florida, Renee certainly has the tools to be the next highly recruited guy from South Florida. 
Reneau said he offers from Florida International, Miami and Oklahoma State. He added that he has interest from Central Florida. Miami has hosted him for an unofficial visit already 
Don't be surprised to see his list grow and take on a national flavor. Reneau has the tools of a top 50 national prospect.