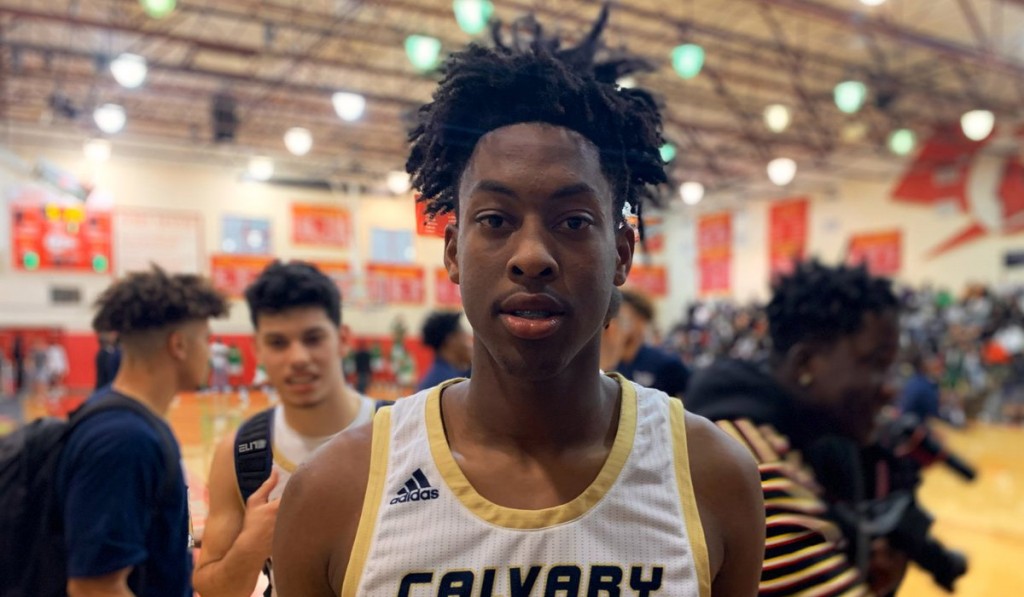 We are posted up in Fort Lauderdale for the Sunshine State Preseason Classic and had a chance to catch up with one of the top class of 2022 prospects in the country. Greg Glenn of Calvary Christian showed off his versatility as he helped his team beat Boyd Anderson on Thursday evening. 
We discuss his sophomore season on hand, his time with the USA Basketball program over the summer and what he is looking for in college. 
To date, coaches from Oklahoma State, Florida Atlantic, Miami, Florida State, Florida, Iowa State and Alabama have all been in to see him already. Blue bloods like Kentucky are also beginning to show interest.
Our conversation: