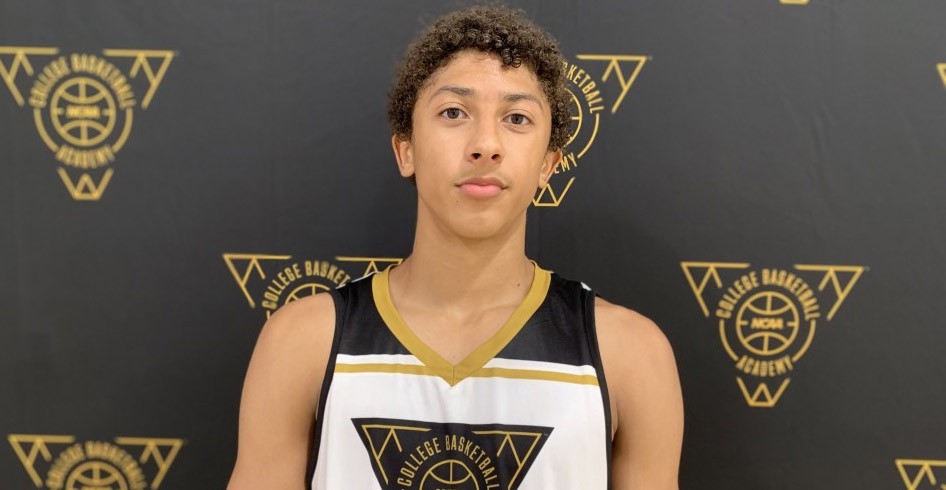 I love a good sleeper. And in recruiting, a good sleeper could mean your program is playing in the postseason. With this being National Signing week for college basketball teams and high school prospects, it is important to note the programs that won out - by our opinion - with terrific sleepers. 
I think Colorado has a NBA sleeper coming to town. 
Dominique Clifford didn't play on a big stage for travel ball and CU did a nice job of holding off conference foes in his recruitment. 
Clifford is a classic case of local kid gets bigger, grows into his length and developed his overall skill. Clifford could be advancing his game like Devin Vassell at Florida State. We've seen guards grow into a big spotlight at Colorado over the years. Clifford could rather should be, next. We could be seeing an All-Big 12 type of competitor and producer. And his recruitment was rather hyper-local until the very end. This could be one of the best recruiting steals of the class of 2020. 
Few head coaches identify and recruit out-of-the-region talent better than Bill Coen of Northeastern. He and his staff have done it again in 2020. The Boston, MA program went to South Florida and nabbed Weir away from the Sunshine State. This could be a significant signing. 
Weir continues to look better and better each and every time we see him play. He's putting himself in position to play a lot of minutes right away when he gets to college. Weir's physical transformation is terrific and he looked fantastic when we saw him in September at the Hoop Exchange Fall Festival. 
Weir's recruitment brought in a number of programs, including some terrific academic institutions. His game would translate to just about anywhere and lucky enough for Coen and staff, Weir should be an anchor player to build with and build around. Terrific pair for both parties.  
Broome impressed me from the very first time I saw him play. He dominated at the ARS National Hoopfest in his hometown of Tampa and every time I've seen him play since then, he's been a productive and impressive player in the paint. 
And, for whatever reason, his recruitment never seemed to grow the legs that I thought it would have. That was great news for Morehead State. The Eagles were one of the first schools to recruit Broome and never wavered. 
Broome, a 6-foot-9 rebounding big man, is steady with production, self aware and has been well-coached along the way. Programs like Morehead State, one that has been on a three-year journey to get above .500 on the season, need players like Broome to build and grow with.