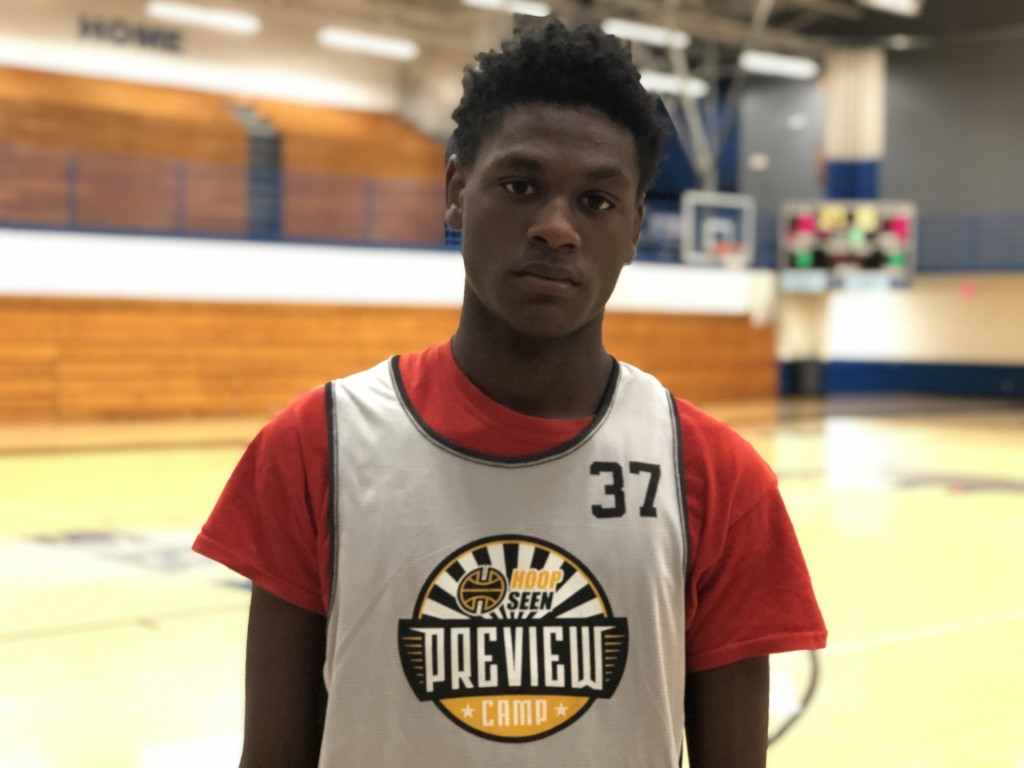 The inaugural Tennessee Fall Preview took place on Saturday and some of the best talent in the surrounding Nashville area converged at LaVergne High School for the state's premier exposure camp. Our staff came away impressed with several players. Here are the evaluations for our first team. 
Ashton McCarver, 2022 G, Smyrna: Fast, gritty and strong are the best words to describe the play of Ashton McCarver on both sides of the ball. By no means was he afraid to make the hustle play as he would battle for rebounds and make tough layups at the rim. In transition, he excelled as he would push the pace well and fast past others. An underrated defender that played strong on the defensive end of the court. 
Ryan Oliver, 2022 G, Cane Ridge: Oliver's ability to make the right reads in half-court situations made life easy for himself and others. In one on one situations, he would show a great ability to make one move to decipher if he had a shot or created an open shot for others. Making some open jumpers kept the defense honest as Oliver found his footing on the offensive end. It was easy to see that he was coachable and a great team player.
Kobe Parker, 2021 F, Jefferson County: One of the teams best inside out scorers. Parker could fill it up from all 3 levels, oftentimes in effortless fashion. His athleticism showed through his dunks as he confidently drove past defenders from the wing. Given his size, it was impressive to see his comfort level as a ball-handler soar through the roof. Parker is one to watch going forward. 
Jaylan Miller, 2021 G, Northeast: When a paint touch was needed, Jaylan Miller was the guard to deliver as he was masterful via the high ball screen. As a lead guard his elusiveness and creativity lead to instant paint offense. In sputs, it was impossible to guard him when he had a full head of steam. When cut off by the help, Miller showed a great ability to finish with some variety. As he continues to improve as a jump shooter, Miller will make for a tough cover at the next level.  
Jaime Hernandez, 2021 F, Page High: Just when you thought a rebound was out of reach the long arms of Jaime Hernandez would come slicing through the air. An impressive wingspan made cleaning the boards easy as he snatched down ones that even fell out of his area. His confidence as a paint producer would show as a facilitator and scorer. A nice hook shot, coupled with his ability to see the floor made playing inside out a viable option. 
Wes Maples, 2020 G, Sevier County: Shot making and a slick and sneaky handle gave team 2 some needed offensive production from the wing. Wes Maples brought his textbook shooting mechanics to the floor and his teammates often rewarded his craftiness off the ball. The referees rewarded his ability to draw contact as well as Maples strong finishing led to some and 1 opportunities. 
Brasen James, 2022 G, Evans: In what looks to be a nice sleeper prospect in Georgia, Brasen James made the trip to Tennessee and left his mark. Pound for pound, James could've been the most physical guards in camp. That physicality showed in the paint as the two-foot leaper would eat any contact that came his way. Every layup attempt seemed to be finished through contact. With the added ability to make threes off the bounce, James looks like a prospect that will have several more stories written about him in the future.