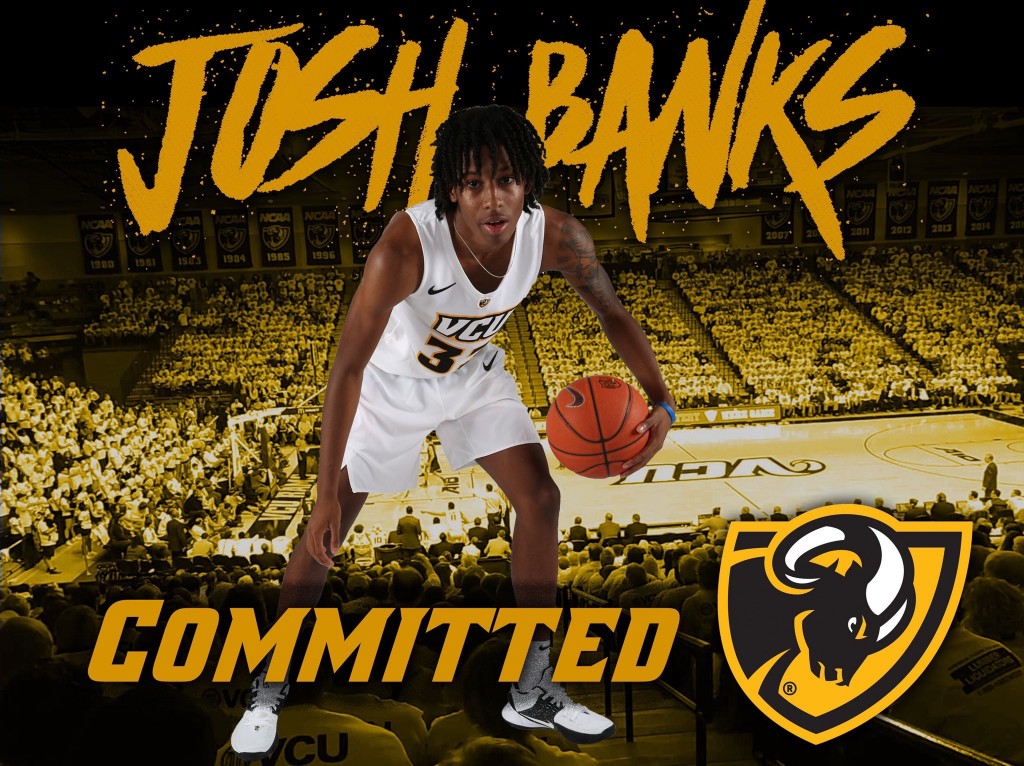 One of North Carolina's best scorers is off the board. 
6-foot-4 shooting guard Josh Banks of Charlotte (NC) Olympic HS has committed to VCU. Banks is a lethal scorer and has the size to match. Banks is a natural scorer that will fit well in to Mike Rhoades system in Richmond. 
Banks on his commitment to VCU, "They made me feel like I can call that place the next home. The coaches and the team made me feel welcomed."
The lanky Team United guard chose VCU over offers from Virginia Tech, Murray State, Providence, College of Charleston, Elon, Coastal Carolina, UMass, Charlotte and UNC-Greensboro.  
Olympic HS assistant coach Mike Brown, a former West Charlotte and WCU standout has high praise for his senior guard, "Josh is a kid that respects all but fears none. A prolific scorer and relentless defender. Very coachable kid who only wants to learn and improve his game on a daily basis.  Perfection is impossible but it isn't something that can't be chased so "Hard-worker" is an understatement for him in my eyes, Definitely proud of him and of the decision he chose to further his career at."