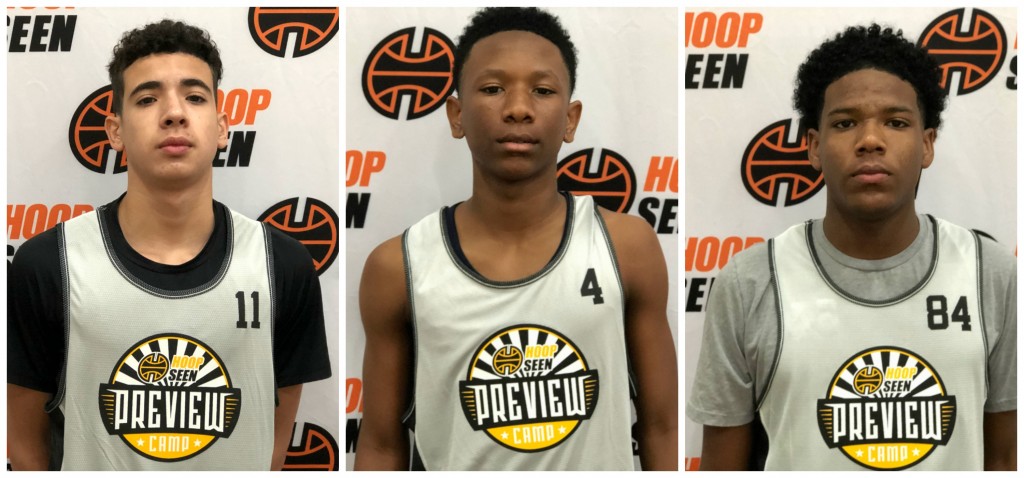 Our first annual middle school preview camp brought in players from across the southeast. With our focus on development and competing at a high level, several players shined when given the opportunity to play on our stage. While every player had their bright spots, our staff recognized some players that stood out in a select few categories. Here are our first annual middle preview awards. 
Best motor...
Since he made the trip up from Florida, it seemed like Miami City Ballers guard Chris Arias was on a mission to make the most of his trip. From our stations to full-court action his talent was evident to our staff of coaches. Aside from his solid skill level, it was consensus across the board that he deserved to be nominated as our all-motor selection. On intensity alone, his presence in our camp was felt.
Best playmaker...
Trying to keep Mason Lewis out of the paint was a task that very few players in camp willingly took on. In transition he shined as several coast to coast layups made points come very come easy at times. Around the basket he bullied, often dragging defenders on his body for tough no-call finishes. If paint points were charted he would be or runaway leader thus making him a no brainer for our best playmaker award.
Best passer... 
Johnson's smooth playing style and high IQ easily tabbed him as the camps best passer. His point guard presence was on full display as he made the correct decision on numerous occasions. He excelled in pick and roll, changed his pace, and converted several crafty finishes around the rim. His ability to set the table for others was impressive. 
Best defender...
It's rare to find young players who place a premium on defense but Austin Mosby-Seems was one of our few lockdown defenders at camp. He racked up a solid number of steals and wasn't afraid to guard any player on the floor. His toughness set the tone for his performance on the defensive end of the floor. 
Most coachable...
Brannon displayed the characteristics that any coach would want on his team. His coach, Doug Byrd, had nothing but positive remarks about his attitude and effort. Gaines produced a nice handful of play throughout his time on the court. 
Best overall player...
"Wow" was the word that routinely came to mind when watching the pace of Stratford middle school guard Khalil Green. His understanding of the game was shown throughout as his pace and feel was uniquely noticeable amongst his peers.  As his story unfolds, Khalil Green could find himself mentioned in several as his career progresses on.