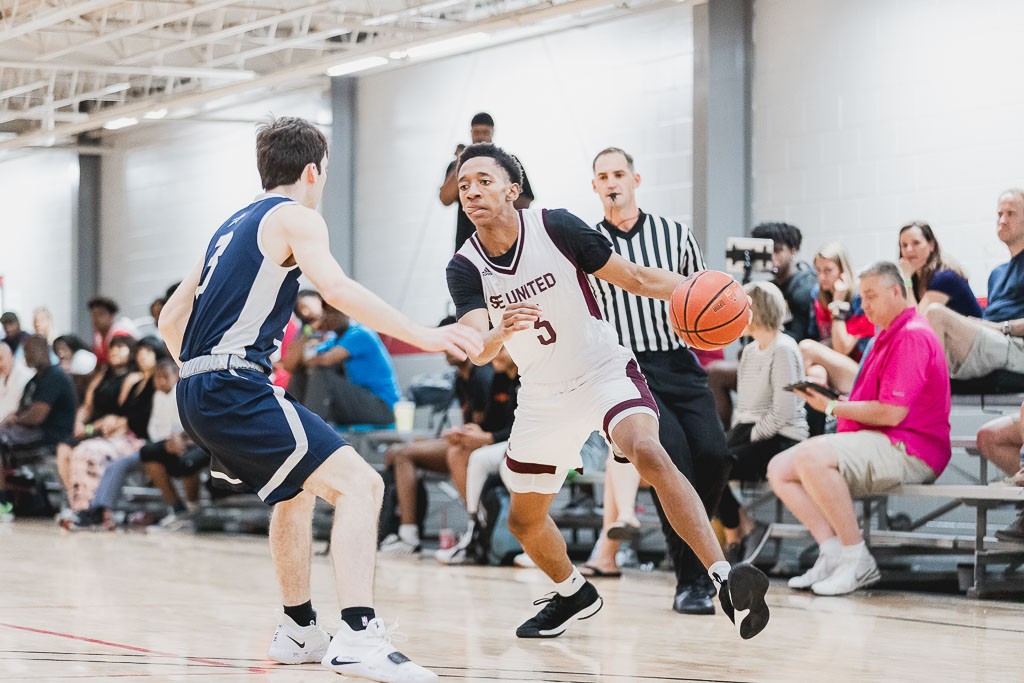 With his travel basketball career wrapped up, Atlanta area point guard Jaden Walker is making moves and preparing himself for the next stage of his path on the hardwood. The 6-foot-5 guard from the class of 2020 has transferred from Discovery to start-up Core4 Academy. 
He joins several of his Southeast United teammates at the school founded by the training facility and program owned by NBA star Paul Millsap. 
To date, Walker told HoopSeen that Georgia Tech, Howard, Middle Tennessee, Wake Forest, Appalachian State, Southern Illinois, Northern Kentucky, Iowa State and Ole Miss have offered already.
Kennesaw State, Florida State, South Florida, Georgia, Wichita State, Murray State, Georgia State are showing interest but haven't offered. 
Walker took a visit to Vanderbilt over the weekend, That's notable because Walker is the first player from Southeast United to visit the SEC school coached by Jerry Stackhouse. United was originally Stackhouse Elite and coached by the former NBA star. 
Walker also has an official visit scheduled with Iowa State (Sept. 14) and Ole Miss (Sept. 20).