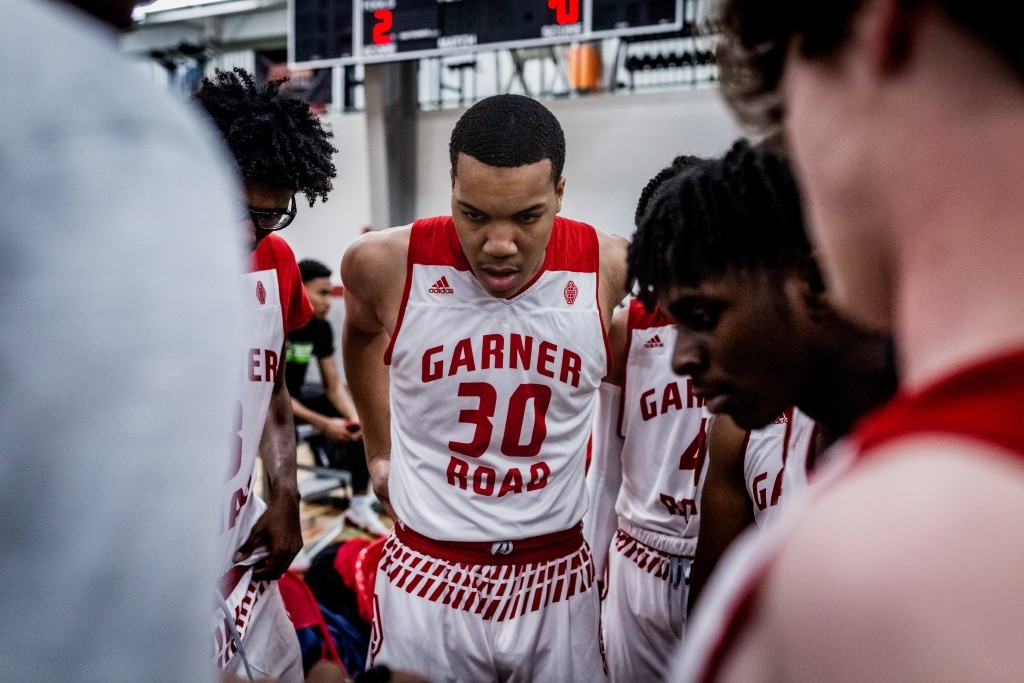 Garner Road forward Kaleb Scott has started the process of narrowing down his prospective schools and has announced three official visits coming up over the next two months. 
The 6-foot-6 Scott will visit Furman on September 21st, Georgia State on September 28th and Charlotte on October 5th. Unofficially he will visit Appalachian State on September 7th and College of Charleston on September 20th. The two unofficial visits leave open the possibility for two more official visits in the future at the two schools or any other school that comes into the picture. 
Scott is a forward with a college ready body and has progressed each year we have seen him play. At the HoopSeen Tip-Off in late March, Scott was a mis-match problem with his stature and was able to man-handle a lot of defenders and grab rebounds.
HoopSeen editor-in-chief Justin Young had this to say about Scott,
"Someone said he's a mixture of David West, the former NBA player who is now the Garner Road head coach, and Grant Williams of Tennessee fame. That's a high bar to set. Scott may look more like the two in physical features than anything else. But the toughness factor is certainly developing. Scott didn't have too many opposing players square up with him in the paint and most passed out of situations that meant they'd have to go through Scott. It wouldn't be a big surprised to see schools from the CAA, SoCon, Sun Belt and perhaps even the American give him a good run on the recruiting front this spring."