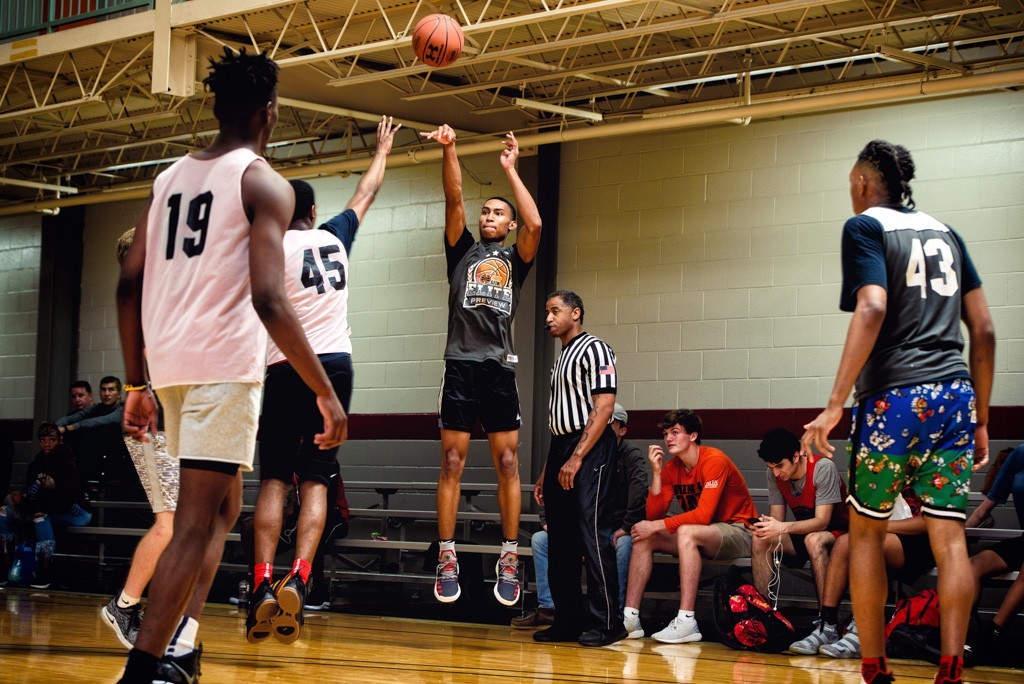 London Riley is one of the best shooters in Georgia's 2020 class. The 6-foot-2 guard from Lawrenceville (GA) Discovery is primed for a big senior season. That shooting touch could be a big talking point in Gwinnett County, Georgia's most competitive and college prospect friendly county. 
Riley will likely be the go-to guy for Discovery this season. He is coming off a great June showing at the NCAA Academy in Houston. His perimeter skill paired with academics has drawn in a number of schools. 
Riley said he currently holds offers from North Carolina A&T and Morehead State. He added that High Point, USC Upstate, Winthrop, VMI, Stetson and Mercer have shown interest. 
To date, he's taken visits to North Carolina A&T, Presbyterian and Wofford.