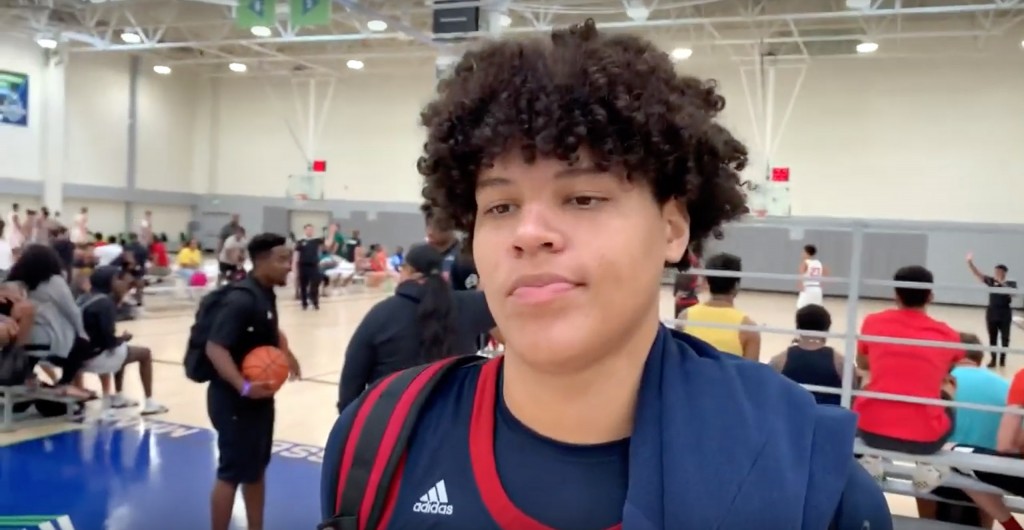 Team Florida big man Andre Wier wrapped up his travel ball career this week in Los Angeles at the adidas Gaunlet Gold Finale. His July showing was terrific and now his recruitment is starting to reap the rewards of his play on the court. 
The 6-foot-10 big man from Chaminade-Madonna in Hollywood, Florida is one of the most sought after big men by the mid-major ranks. 
To date, he holds offers from Furman, Bradley, McNeese State, Georgia Southern, Southern Illinois, East Tennessee State, Kent State, Jacksonville, Missouri State, Florida Atlantic, Bryant, New Orleans, Mercer, App State and Wofford. 
We caught up with the class of 2020 paint producer and discussed his recruitment.