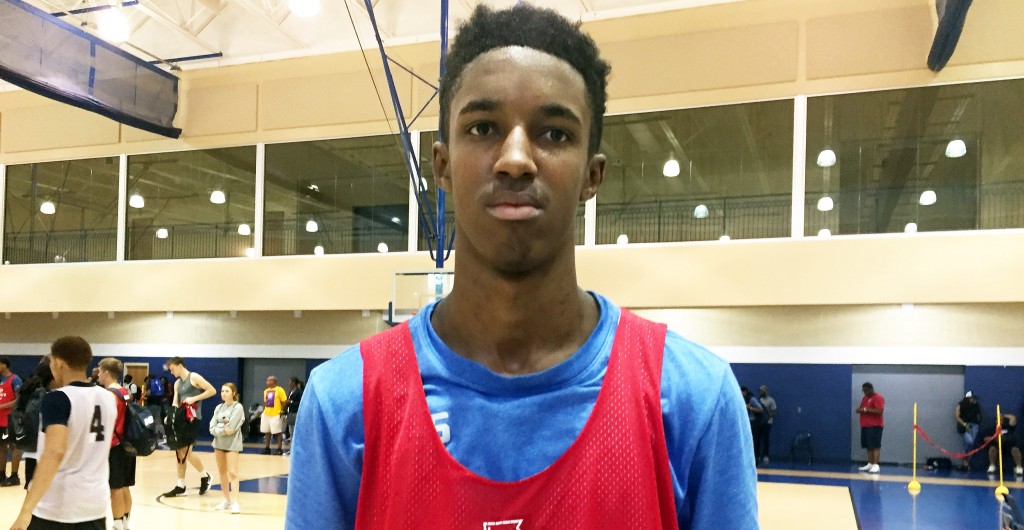 The month of June was an interesting one with the NCAA Live Period now extending into the high school landscape. The state of Georgia did a nice job of building a platform that allowed players, teams and college coaches to all be connected. There are a lot of thoughts to dive into. 
We look deeper into some underclassmen who played their way into the conversation. 
Isaiah Nelson-Ododa could be the best big man down the road from all of the big men who played at the top 100 camp. The class of 2021 four man from Winder-Barrow has been trending this summer. The 6-foot-8 forward comes from a family tree of hoopers and it will be fun to see how his game projects and which trajectory he takes with his overall skill development. 
Nelson-Ododa's hands are soft and his length is intriguing. There are a lot of good, raw things to like about his ceiling as a player. A wide range of schools have shown interest in the youngster. Keep an eye on his development and recruitment over the next 12 months. He could be in for a fun ride. 
If you've followed HoopSeen for a while you know Jusaun Holt is a favorite of ours in the class of 2021 here in Georgia. The 6-foot-6 wing from St. Francis has been a standout with the Atlanta TapOut program for quite some time and he's been a key player for coach Drew Catlett at the high school level. 
Here's a question to ponder - how close of a gap is it between Holt and Matthew Cleveland, the hottest player in Georgia's 2021 class? Holt has picked up an offer from Georgia Tech and he should see a spike in his recruitment after his stellar showing as a shooter at the Top 100 camp last weekend at McEachern. 
Chauncey Wiggins (pictured above) caught the attention of some of the highest level schools that came out to the NCAA Georgia camps. Long term, that's what the college coaches were saying. And its hard to argue with that. 
We've been banging on that drum since he came out to our Preview camp last fall. The 6-foot-6 wing forward could be the best breakout guy this upcoming high school season. What we see from him now is just a glimpse of what kind of high-major player he can become. Wiggins will be a fun player to watch grow in front of our eyes.
College coaches looking to learn more about the 2019 Best of the South (July 11-14 at the Georgia World Congress Center in downtown Atlanta) should reach out to Justin Young at jyoung@hoopseen.com.