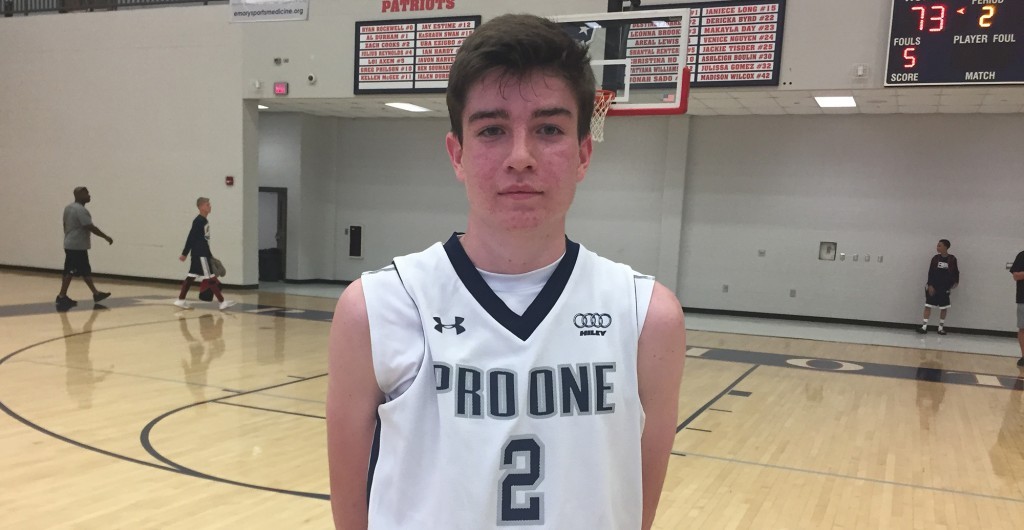 If you've read this site, or follow us on social media or even been at one of our events, this line won't surprise you. 
Brody Peebles, a class of 2021 guard from Pro One (AL), is one of the premier scorers in the Southeast regardless of class. 
Deep South Jimmer? Bama Bomber? Pro One Point Prince? Hartselle Hooper? 
Any of the nicknames will do. He's earned the right to have such a moniker. The dynamic scorer has kept our scorers and plenty more in the state of Alabama busy over the last three years since he's played at our events and in high school. Peebles pumps in the points better than most. 
It shouldn't come as a big surprise that he holds scholarship offers already. Alabama-Huntsville, Lipscomb and UAB have all offered, he said. Auburn, Belmont, Liberty, Samford and Wofford are also interested, he added. 
Peebles has been active on the recruiting front, making visits to Auburn, Lipscomb, Belmont and Wofford. He's played at UAB's camps in the past, too.