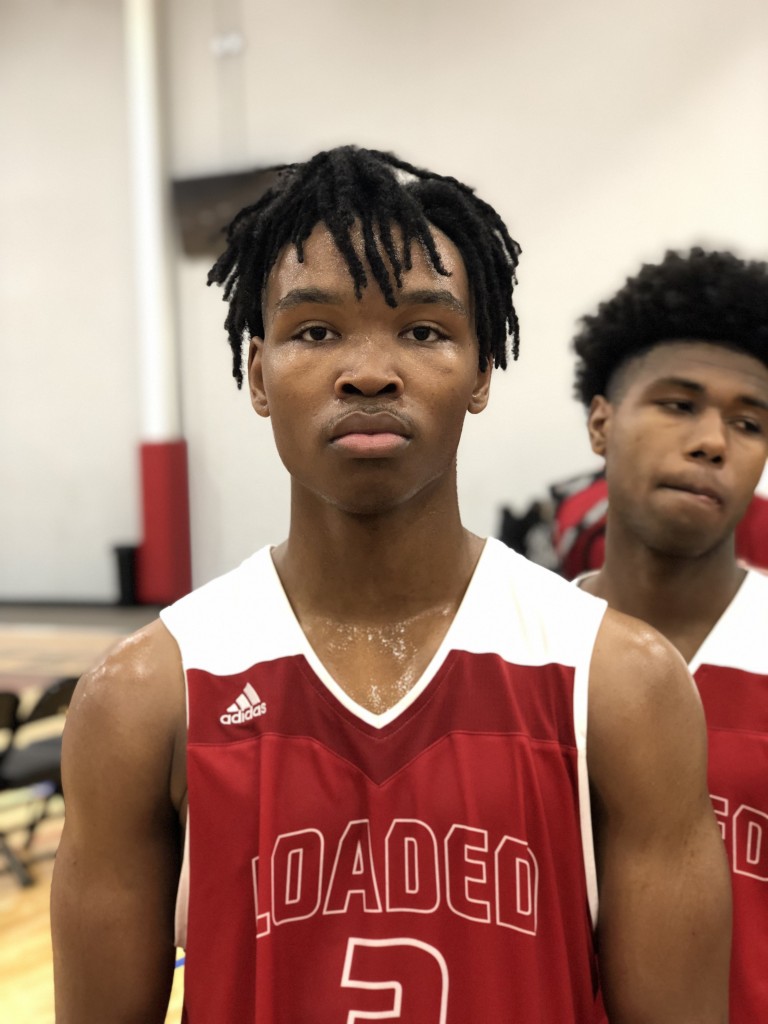 Scoring translates at every level. Elijah Jamison did it for Louisburg High School this season and this summer is doing it for Team Loaded NC.
We saw Jamison at The Bob Gibbons Tournament of Champions in May. He was named as a top performer in the 16U divisions. Here is what I wrote back in May about Jamison. 
"What sets Jamison apart from other prospects in the 2021 class for North Carolina is his production. He is a stat-stuffing machine and does it in the scoring and rebounding columns. Jamison checks in at #12 in the HoopSeenNC rankings for his class and should see that number rise a little over the following months. He is one of North Carolina's most prolific scorers but it is his rebounding at the point guard position that really impresses me. He gets rebounds that point guards are normally not supposed to grab. He then pushes the ball and moves it well in transition. His size, at 6-foot-3 is another reason why he would fit right in at the college level when the time comes. - Justin Byerly 
College programs have been able to get a feel for the 6-foot-3 guard with a great frame. James Madison is the most recent offer and Ole Miss pulled the trigger about a month ago. 
His list of suitors that have recently started recruited him are  ECU, Oklahoma State, Clemson, Liberty and NC State.