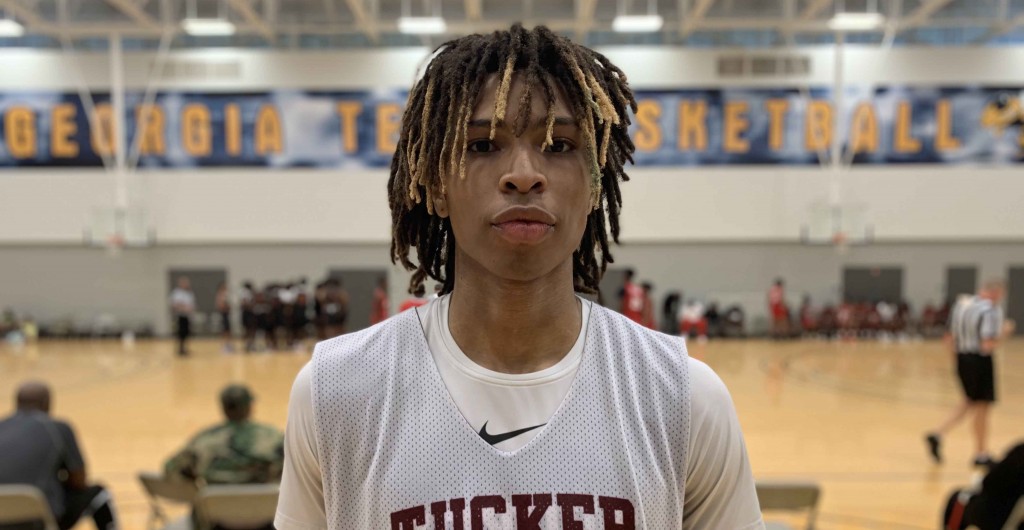 Jermontae Hill was one of the standout players at the Georgia Tech team camp on Saturday on a rainy June day. The 6-foot-6 wing is one of the top players in Georgia's talent-rich 2020 class. 
He showed why the Jackets and a host of others are involved. Hill is a major match-up problem because of his size and length on the wing as a perimeter scorer and slasher. 
Hill has been the target of a number of schools after his strong showing on the Nike EYBL setting. To date, Hill said he recently picked up an offer from the new staff at St. John's. 
He's actively hearing from Georgia Tech, Ole Miss, Vanderbilt, Florida State, Florida, Texas Tech, East Carolina and Xavier. He said he plans on attending a camp at North Carolina this month, too. 
Tucker High School has routinely put big wings in college at the Division I level. Hill has the potential to be a consensus 1st Team All-State player. He and his Tiger teammates will play in the NCAA Georgia team camp during the NCAA Live Period in a couple of weeks. 
Hill also said he will play with the Bluff City Legends in July during the NCAA Live Period.