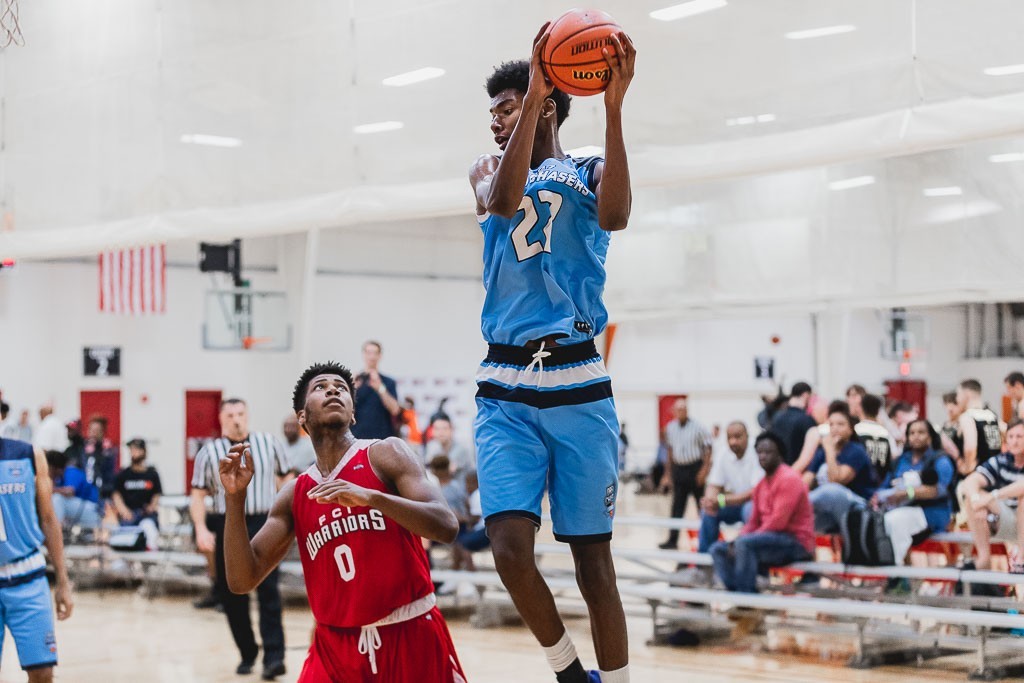 Big men are always a priority for every program in the country. Dominating the paint, rebounding and blocking shots are keys to a championship contending program at every level. 
Enter the name Jaylon Gibson. A modern day big man in the 2020 class that can stretch the floor. He can handle the ball and can even start the break off rebounds with crisp outlet passes or just being the ball-handler off the rebound. 
Playing with the UC 27 Dreamchasers at The Bob Gibbons Tournament of Champions, Gibson showed he can do all of the things that more highly ranked big men are known for. 
His recruiting story started with USF offering the long and lanky forward. Providence soon followed and over the past two days, Wake Forest and North Carolina A&T offered. 
Gibson spoke with HoopSeen about his offer from Wake Forest, "During the season they invited me to two games and after that in the spring we began building a relationship and this past weekend Coach Manning saw me play and said he enjoyed how I played and offered me a scholarship." 
Gibson told HoopSeen that Texas A&M, Cincinnati, NC State, and NCCU are the latest to reach out.
Below is what I wrote about Gibson after seeing him at Bob Gibbons Tournament of Champions....
" I was interested to watch Gibson after the amount of calls I received after the April live period. For the most part, the calls were spot on. The most used word in those conversations was potential. Gibson has only been playing three years and that shows in some of his game. He does things that a player of his stature normally does not do. He can handle the ball in transition and made a few defenders miss. The 6-foot-11 big man has a huge wingspan and extra large hands. He spent the live period in April playing with Team Wall but has since moved back to his hometown team coached by DeShannon Morris."
Gibson attends Grace Christian in North Carolina and will be drawing a heavy amount of head coaches at the NCISAA live period event event this weekend in Charlotte.