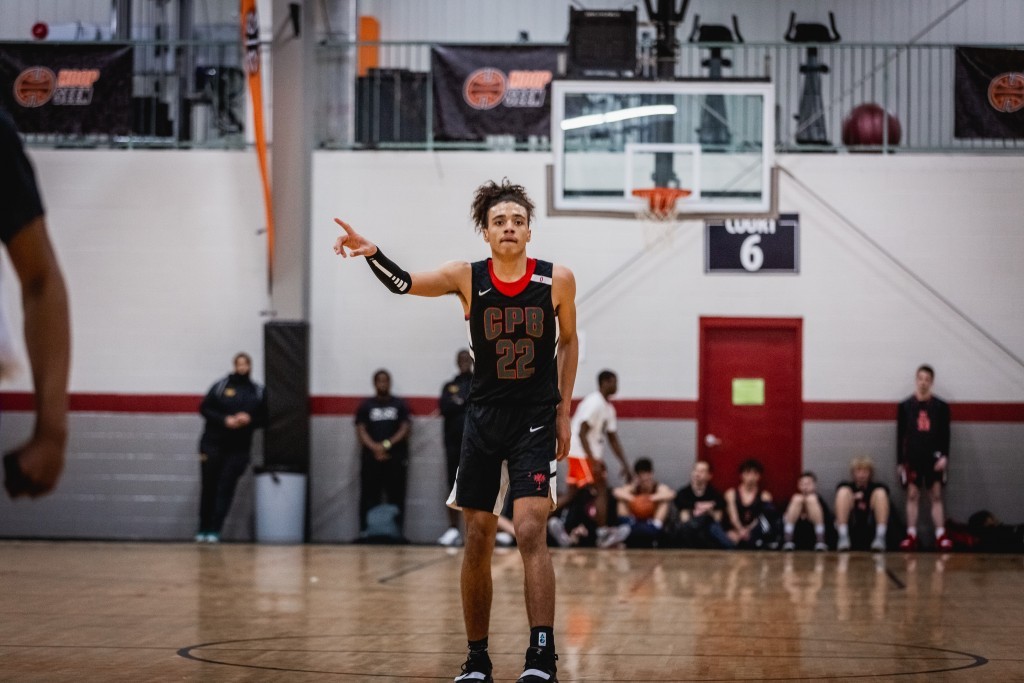 Suwanee, GA-Throughout the spring one name that generated a lot of buzz was Kelton Talford, a 6-foot-6 small forward for Carolina Pressure.
What is intriguing about Talford for me is his motor, his ability to get position down low at his size and he footwork. He almost guarantees a trip to the free-throw line or two points if he catches the ball in the post. 
Here is what landed him on my list of the top big men at HoopSeen events over the spring.....
Motor, motor, motor. Talfords plays with high-energy and is a mismatch problem for the opposition with his footwork on the block. He can step out and knock down the mid-range jumper and showed he can pass at a high-level.We saw Talford first at The HoopSeen Tip-Off where he dominated with his ability to create easy entry passes for his teammates. One of his biggest attributes is his ability to get to the free-throw line. He is either making a tough shot when he gets the ball down low or he is heading to the free-throw line. Both of these characteristics are must-haves for college coaches. He blocks shots and does a good job of keeping them in play. He is able to get a hand on the shot and track it down to steal possession. -Justin Byerly 
Talford, out of Great Falls High School in South Carolina came into March with an offer from The University of Maryland at Eastern Shore and has since picked up offers from  USC Upstate, Presbyterian, SC State, and Fairmont State. 
He tells HoopSeen that Winthrop,  ECU and Wofford have all reached out and have started recruiting him. I could see Talford landing at a Big South, Southern or Sun Belt conferences and being a player that could fight for a lot of minutes early.