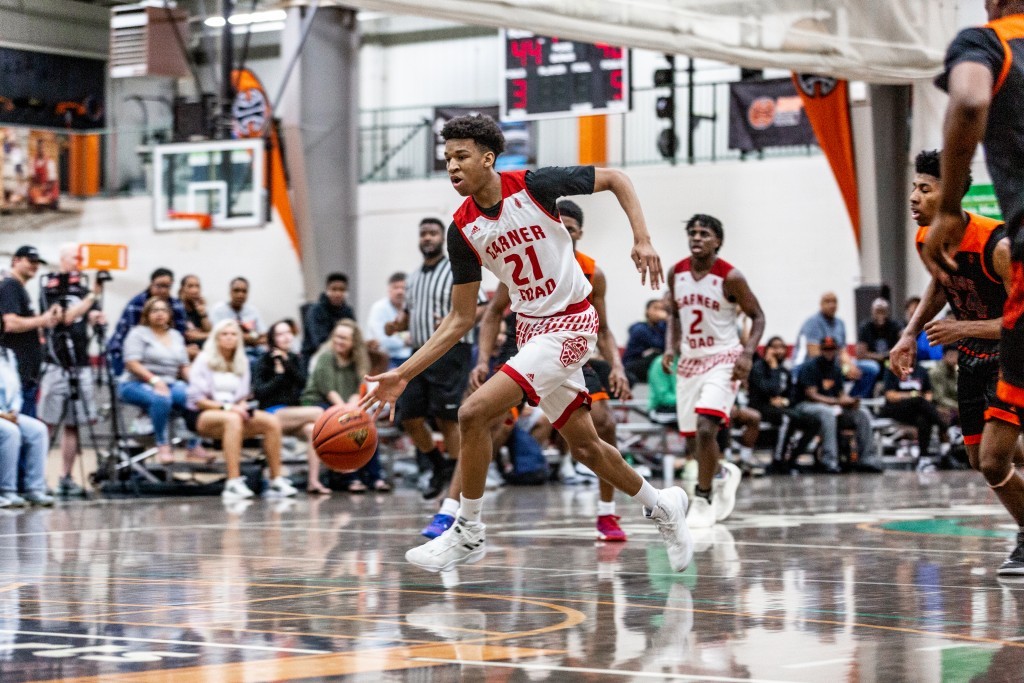 Suwanee, GA- Garner Road wing Justin Thomas caught the attention of our HoopSeen staff at The Tip-Off event in late March. 
Thomas is a new-age prospect that can play four positions without missing a beat. He has the size at 6-foot-6 and athleticism to play in the paint and the handle along with a shot to play out on the perimeter. 
Garner Road Head Coach Dwayne West came over to me at The Tip-Off and he started telling me all of the things that he loved about Thomas.
"He can play so many positions for us. He is a guy that can bring the ball up for us and a guy that can score in the post and rebound for us."-Dwayne West 
Thomas recently moved to Fayetteville from Baton Rogue, Louisiana. His dad played at famed Glen Oaks High School in the late 70's, the same school that produced Lester Earl, one of the top recruits from Louisiana in the 90's.   
Thomas's recruitment really started to pick up after the April live period as Georgia Tech Head Coach Josh Pastner offered the multi-dimensional wing after team camp this month. 
"The head coach, Coach Pastner called me to let me know I have received the offer. I appreciate them, its a blessing to get an offer from them just like from any other school." 
American Conference member East Carolina has also pulled the trigger on the Fayetteville Village Christian standout and offered. Thomas took an unofficial visit to NC  State yesterday.