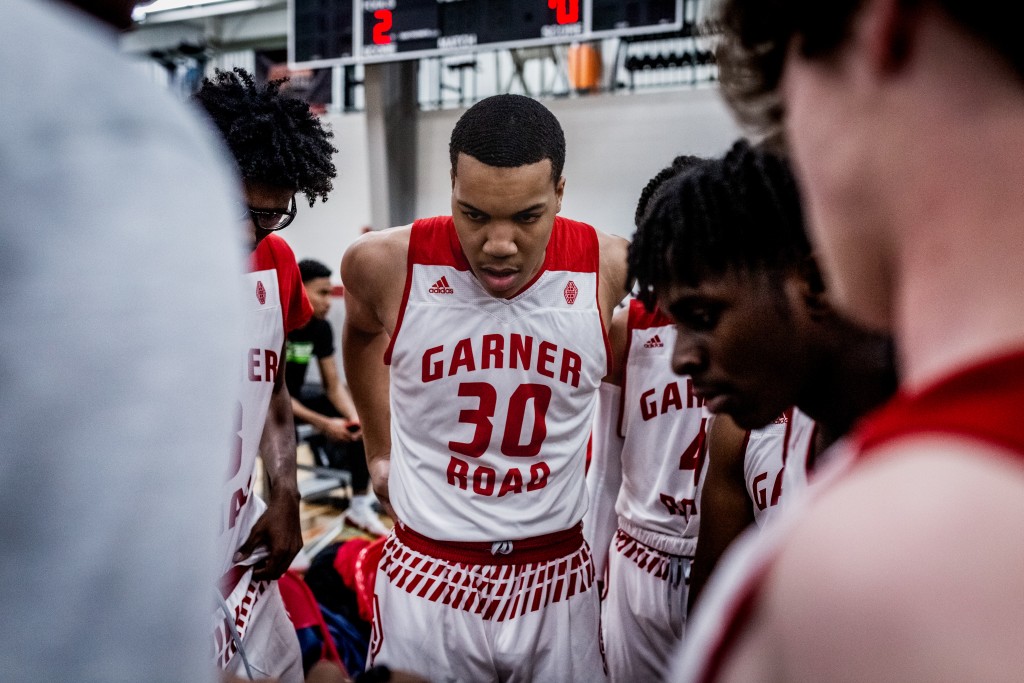 Coaches come to watch Garner Road. With the slew of players that have came through the JD Lewis Center in Raleigh, North Carolina and went on to star in college and the NBA, they have to come see who Dwayne West, David West and Chris Myatt have year in and year out. 
The adidas Gauntlet squad sent their 15U, 16U and 17U team to the HoopSeen Tip-Off at the end of March and our staff got a really good look at the prospects on both squads. 
One player who stands out before the game even tips off is 6-foot-7 forward Kaleb Scott. The physically gifted and imposing Scott has really seen his stock rise over the past two months. His offer list has continued to grow adding UNC-Asheville, Wofford, College of Charleston, Georgia State and Charlotte just in the month of May. His previous offers include East Carolina, George Mason and Appalachian State. 
Scott tells HoopSeen that Liberty, Howard, Old Dominion, Western Carolina, Rice, Winthrop, Tennessee, Holy Cross, Stanford, UNC-Wilmington, UCF, Marquette, Princeton, Mount St Mary's, Clemson, Kansas State, Temple, Xavier, Siena, Virginia Tech, Northwestern, Seton Hall, Toledo, Loyola Chicago, Elon, Cincinatti, UNC-Grennsboro, Providence, Furman, UMBC and Presbyterian have all been in contact recently with him, a rising senior at Holly Springs High School outside of Raleigh, North Carolina.