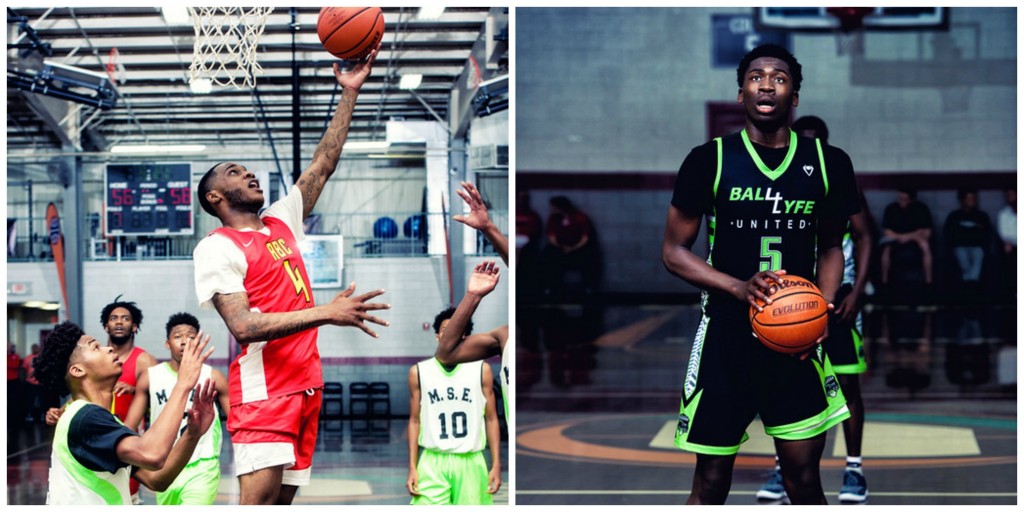 As coaches look to put the finishing touches on their rosters, there were a few unsigned seniors that stole the stage. Here are a few from the 2019 Atlanta Jam. 
With the lack of elite size still available in the 2019 class, teams have shifted gears to look for those 6'6 forwards that can bring versatility to their lineups. Ball4Lyfe has a prime candidate it do it all combo forward Tim Delger. Rebounding came naturally through the weekend as his rough and rugged play made up for any length that was given up. Some of his production offensively came the uneasy way, as he often scrapped to turn good positioning into putbacks. Delger would go on to be a staple on both sides of the ball as his strong frame and willingness to compete pleased several coaches on the baseline. VMI has inquired along with Stetson and Florida Gulf Coast.   
Shooting and size were two of the words often used by coaches when inquiring about any available prospects that they should watch this weekend. One of those boxes was thoroughly checked off when discussing the value that Atlanta Timberwolves forward Nate Dunlap would bring to a program. From long range he was special, putting up a barrage of threes over the course of three days. On a Timberwolves unit that shares the offensive wealth, Dunlap found a groove that allowed him to balance his scoring and playmaking. With so many programs needing size and scoring from the wing spot, Dunlap's play have pushed his value to it's highest point this season. With a style of play that should fit nicely in a number of systems, it's not out of the question for other division one programs to start competing with his offers from VMI and Navy. 
If there was one person that stole the senior spotlight this weekend then it would have to be ABC Elite guard Titus Hunter. There was no denying that Hunter was the best producer on the court and it helped that most of his possessions had a bit of flare to it. For those unfamiliar with his capabilities, I'm sure his athleticism was one of the many things that immediately jumped off the page. There was no shortage of exciting plays as Hunter often fed the crowd highlight after highlight. Even from the guard spot, there's a feeling that he's the biggest man on the court. A dash of everything was sprinkled into the pot as Hunter showed why he was a catalyst in Tri-Cities Elite state championship run. Junior college programs and division two's would be wise to get involved after this weekends play.