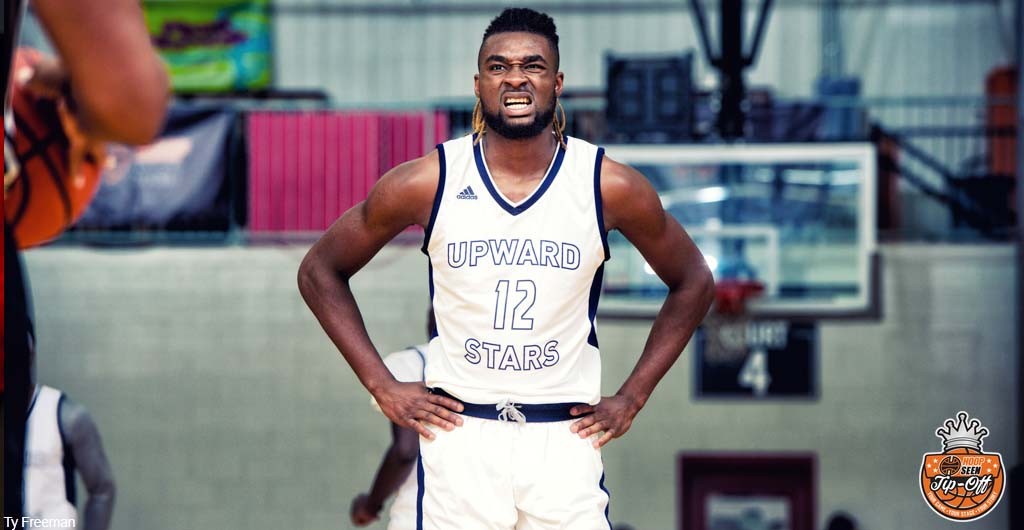 Coming off another All-State season at Hazelhurst (GA) Jeff Davis, 2020 wing forward Ja'Queze Kirby is right back to where he usually is - on the court, playing with the gas pedal mashed to the floor. 
The 6-foot-6 junior was productive with the Upward Stars Southeast team at the HoopSeen Tip-Off. His trademark motor was revved, of course, but we've seen some other improvements to his game that college coaches will certainly like to see. 
Kirby's growth as a perimeter shooter should allow him to answer the questions that college coaches are wondering about him for the next level. He has improved his three-point offense and there were moments when he was a real threat to score from out there.
He is shining even more as a wing stopper, too. Historically, he's been at his very best the closer he is to the rim. That hasn't changed.

His recruitment continues to grow legs, too. Keeping an open mind and always looking at the school that will be the right fit, Kirby has been active in his process. 
To date, Kirby holds offers from South Alabama, North Florida, Georgi Southern and the previous staff at Georgia State. 
Georgia, Ole Miss, Clemson, South Florida, North Florida, Georgia State and Georgia Southern made trips to visit him at Jeff Davis prior to the season. 
He has unofficially visited Georgia Tech, Georgia, Georgia State, North Florida, Auburn and Florida to date. 
As we look ahead to the NCAA Live Periods, Kirby is the type of player who is justifiably ready to compete on stages such as the NBPA Top 100 camp and the state level invite-only camps in June in Georgia.