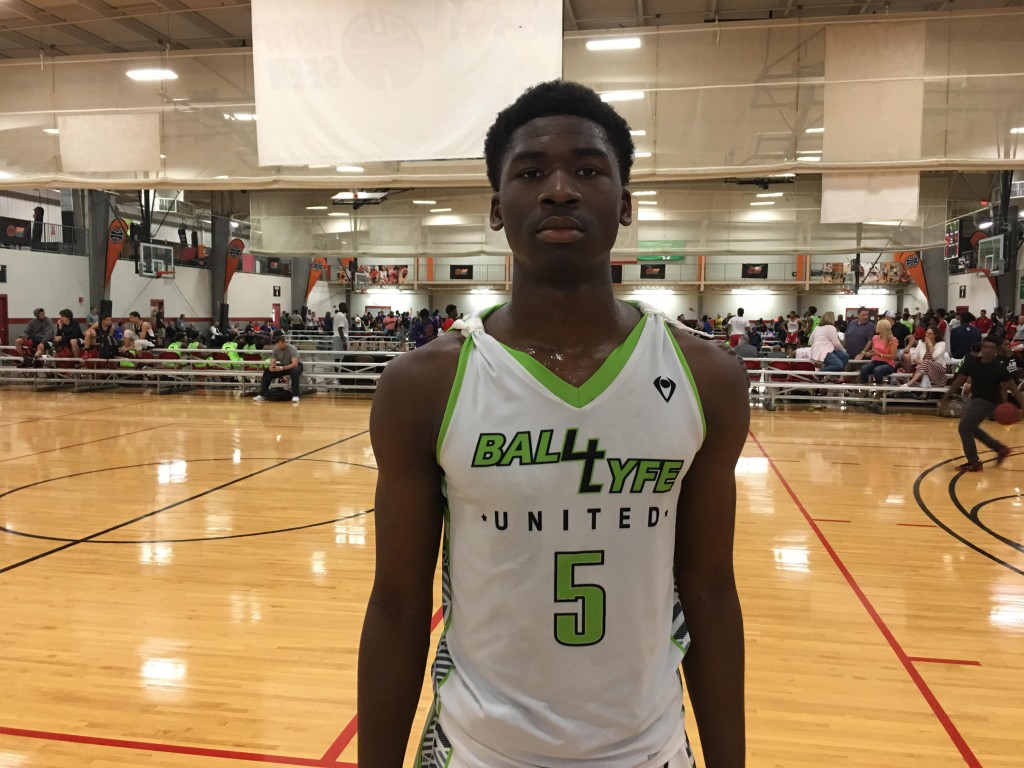 A mid-day break was needed to digest some of the early morning action of today's Atlanta Jam. As college coaches circle names and make their phone calls, here are a few names that they can add to their big board.
Sleeper from the sunshine state...
The first impression made by FCE guard Sebastian Astor was a lasting one given his ability to control the pace of the game. From start to finish his fingerprints were all over the ball as the team often trusted him to produce positive possessions. HIs stature and competitiveness allowed him to shift between both guard spots, often freeing him up to contribute in other ways. Even with game-changing quickness, there was a certain calmness to his approach that never allowed his team's offense to look out of whack. Division two programs should give him a look going forward. 
Classic paint presence...
As time progresses on, not much has changed in regards to my love for Atlanta All-Stars forward Giancarlo Sanchez. A throwback brute that willingly carries the role of his team's interior enforcer. Getting loose balls and contested rebounds are what he does best, but there's some offensive skill that's beginning to take form. A tight rotation from the free throw line along with some crafty finishes speak to other aspects of his developing game. Against a small ball Carolina Pressure group, he was forced to guard perimeter players and to my surprise his lateral quickness allowed him to stay on the court.
Another big man emerges...
Teams that aren't prepared for a physical matchup can quickly have their plans of winning crushed by Team Speights Elite. Last night it was the guard play of Dionte Blanch, today their interior play was the highlight as 6'7 forward Jakob Hester brought his hard hat. The highlight appeal to his game is minimal but there's no arguing what he brings both on and off the box score. Being aware of how to use his size has created a niche for him as a bruising forward that carves out space. As the weekend goes on, I can see other programs than just Liberty getting involved with him. 
A swiss army knife for your toolbox...
Throughout the matchup against Team CP25 Tim Dalger's defensive prowess stood out as his size made him a versatile defender that could guard both bigs and littles. The 6'5 combo forward plays with an edge that suits his sturdy frame. Dalger impressed in transition where he made the most of his offensive work. In the paint, he often held his own, even when giving up inches to his counterpart. The games dirty work would often fall on Dalger's shoulders. James Madison and Stetson are two of the many programs that have shown interest so far.