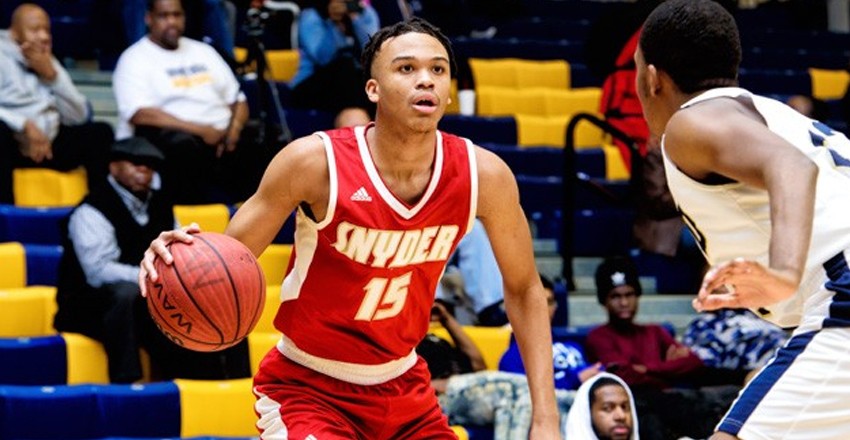 When Rick Barnes took over the Tennessee program, those in basketball circles knew the longtime head coach would turn the program around. 
But like this? 
Like this?
The Vols are winning on and off the court right now. With a big win over Kentucky on Saturday and a five-star verbal commitment from Corey Walker things are pretty good for Tennessee. 
Walker, our No. 19 ranked player in the class of 2020, is a major recruiting win for the Vols. 
The 6-foot-8 Floridian has been a major target for the SEC program for the last year. Walker is one of the best players that we've seen during the high school season and expect him to cement his place in the McDonald's All-American conversation this spring and summer on the travel circuit. 
For Vol fans, there's plenty to be excited about. Walker has a lot of similarities to former UT star Tobias Harris. 
A lot. 
The 6-foot-8 forward can score from all spots on the floor and he's ever-improving as a perimeter threat. Walker has the tools to be an instant-impact guy in Knoxville. 
Walker isn't the only five-star the Vols involved with. IMG point guard Jaden Springer was on campus on Saturday for the Kentucky win. The Charlotte native has been a target for quite some time now. 
Atlanta area center Walker Kessler will likely be on campus in the coming weeks, too. In state stud Keon Johnson is also very much in the picture. 
The class is also coming off the heels of a five-star snag in Josiah James, a college-ready, multi-positional guard from Charleston, South Carolina.

Tennessee has gone from a program with a losing record to the No. 1 team in the country. That's a rare accomplishment in today's blue-blood centric world of one-and-done superstars. They've done it with guys like Admiral Schofield and Grant Williams, under-recruited players.  
The success on the court could pay dividends on the recruiting front. In the 2020 class, there isn't as much top level talent in the South as we usually see. Tennessee is involved with nearly most of the instant-impact players. 
Who's next? That will play out. For now, Walker is a heck of a start.