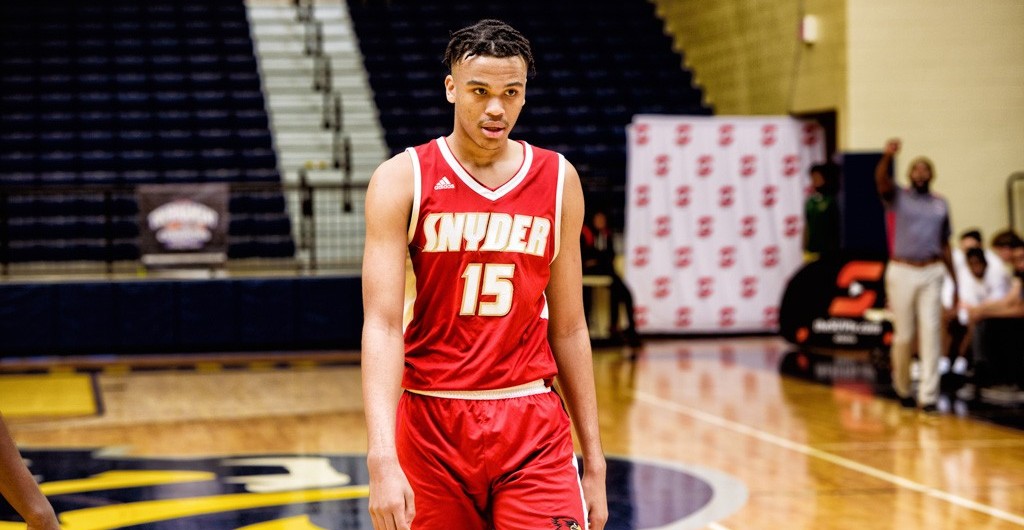 Corey Walker is one of the most versatile players in the class of 2020 and the 6-foot-7 forward from Jacksonville (FL) Bishop Snyder has a recruitment that reflects that. 
Walker was one of the several standouts from the Tournament of Champions Holiday Classic in metro Atlanta after Christmas. His versatility is a match-up problem and his perimeter game is becoming quite a weapon. 
His growth as a player is a continuation from his success with Game Elite Florida on the 16 and under circuit. Walker said he saw big growth in 2018 in his game. 
"I feel like I played well at the end of the summer and that just made me try to do even more," Walker said. "We didn't finish the season how we wanted (winning the tournament in Vegas) to so that fueled us more for the high school season." 
His game is a threat from the wing to the rim and his three-point shot is a go-to weapon in his arsenal. Walker is playing at such a high level we are starting to see the separation from the pack in the class of 2020. 
"I think I can be a McDonald's All-American. I just have to keep working and doing what I can do and then try to do even a little more," Walker said. 
On the recruiting front, there is one program making a significant push. Walker said Florida has been there from the get-go with him. He spoke about his recent trip to Gainesville. 
"It was fun. I liked that trip a lot. It is basically home," Walker said of the Gators. "The older I get the more I'm starting to see how much home is important to me. I want to see my family and I want them to see me when I play. It's not that far away." 
What else does he like about the Gators? 
"I like they are very young staff. They are going to be there for a long time," Walker said. "They have a great class coming in next year and they are recruiting hard. He said I can do pretty much anything on the court with the way they see me playing." 
Florida isn't the only school in the mix. He said he is also hearing from USC, Florida State, Xavier, Georgia, Clemson, Arizona and others. 
"I'm supposed to be going to USC in February," Walker said. 
In the end, his recruiting philosophy is simple. He wants to be on the court. 
"If I'll play and whether or not they will just let me go out there and be myself," Walker said.