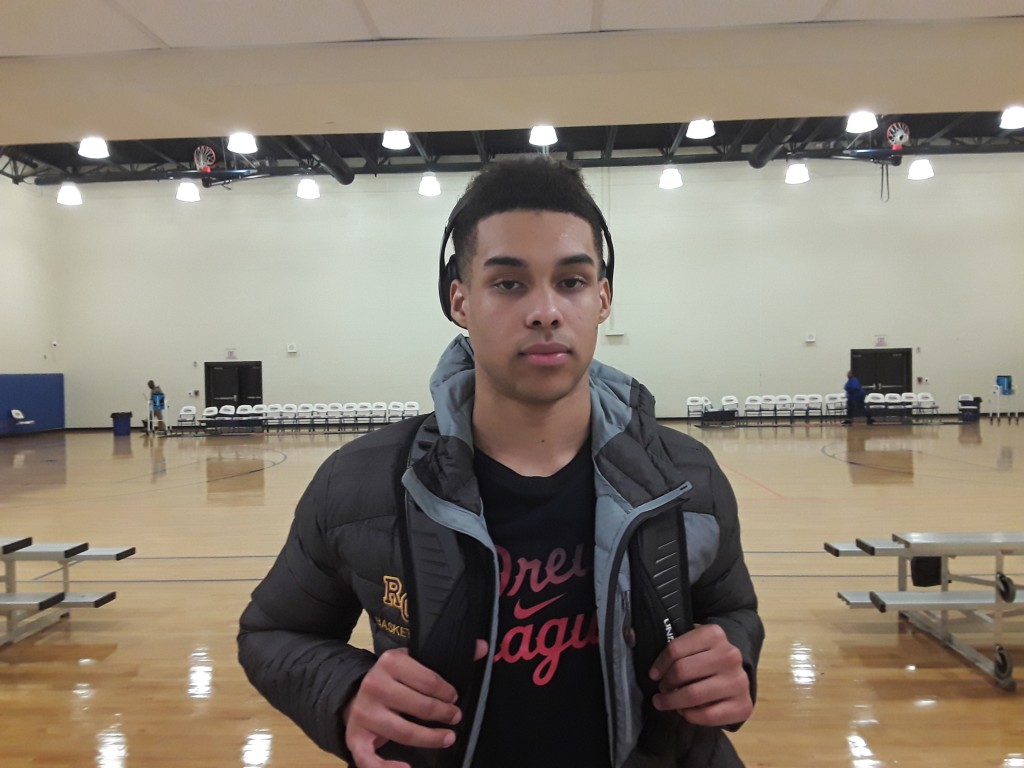 Columbia, SC - It's been a season of decisions for Lynn Greer III as he chose to transfer back to Roman Catholic after a brief stint at Oak Hill. As he settles back into a familiar setting, Greer looks to lead a talented group that features super freshman Jalen Duren and St John's signee Hakim Hart. During the Chick Fil A Classic, Greer had a solid showing, displaying several of the traits high majors have come to love. There may be more tough decisions to make as programs continue to stay involved for his services. 
"Wake Forest, Oregon, Marquette, Florida, Miami, Temple, it's just a lot of schools. Greer said when asked what schools have offered. "I'm considering all of them. They're all at the same standard."
Of those schools, one ACC program has focused their attention on the talented guard.  
"Wake Forest is definitely reaching out to me the most. I've grown a great relationship with coach (Danny)Manning." 
Other programs have entertained visits, although there are no times set up in the near future.
"I was supposed to take a visit to Louisville, like a month ago but I had the flu so I had to reschedule. I've been talking to Indiana but no visit so far. They're looking for a point guard that can run the show and not turnover the ball too much."
Greer's father, Temple standout Lynn Greer, had a dazzling career surpassing the 2,000 point mark. Although it's tough to project those numbers for any incoming freshman, what Greer brings to the table is evident given his knack for playmaking. Greer looks to join a program that will allow him to make the most of those talents. 
"Just the best school that fits me. A school that best fits me. A school where I can score, I can facilitate and be a great point guard."