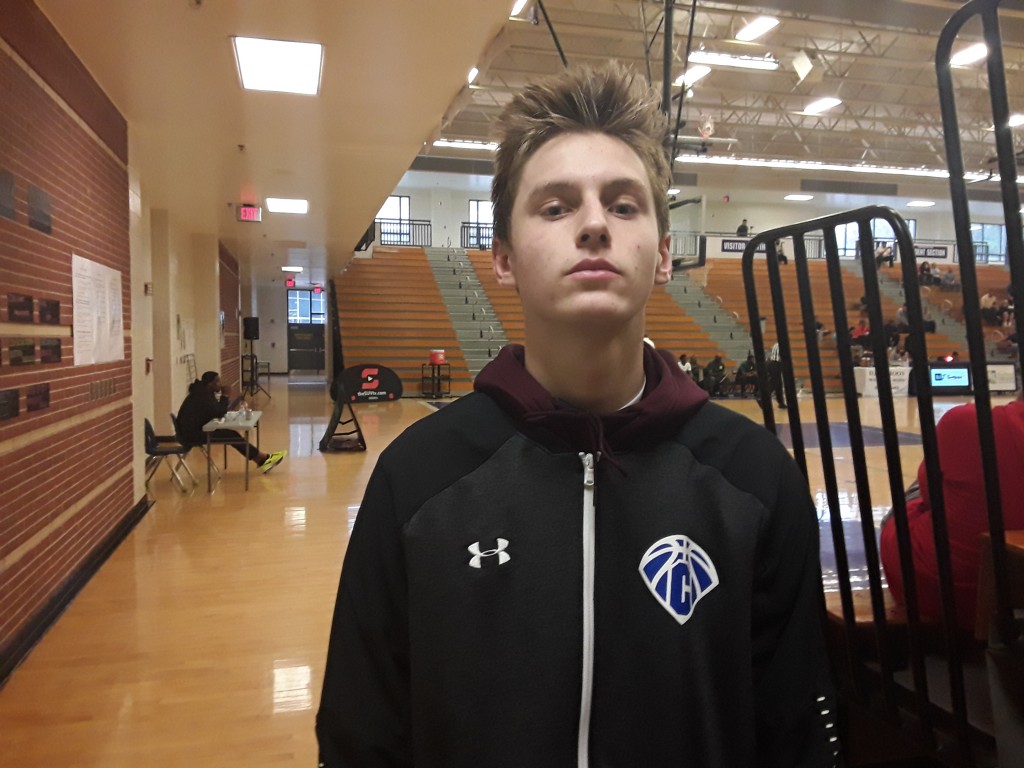 Duluth,GA - While on campus at Georgia Tech, 2021 Centennial guard Logan Turner picked up an offer from the in state school after watching him closely at the Big South Shootout. Turner spoke with HoopSeen about his new found interest from Yellow Jackets staff.
"It feels good to see my work pay off. I've been talking to coach Julian shwartz alot. He's been at my games." said Turner. Presbyterian, Georgia Tech, and Georgia State. Turner said about those showing interest. "Going forward I just want to become a better player." 
When asked how hes been playing so far, Turner offered up this response.
"I feel like my aggressiveness has gone up. Ive been attacking a lot. Just working a lot on my defense and being more aggressive on defense." 
With an ACC now under his belt, his recruitment is trending upward as he's one of the few in-state sophomores with an offer. Turner had this to say about future visits.
"Definietly in state schools like UGA and colleges I like in the Big Ten. Michigan and Ohio State. That's just a few of my favorite colleges."