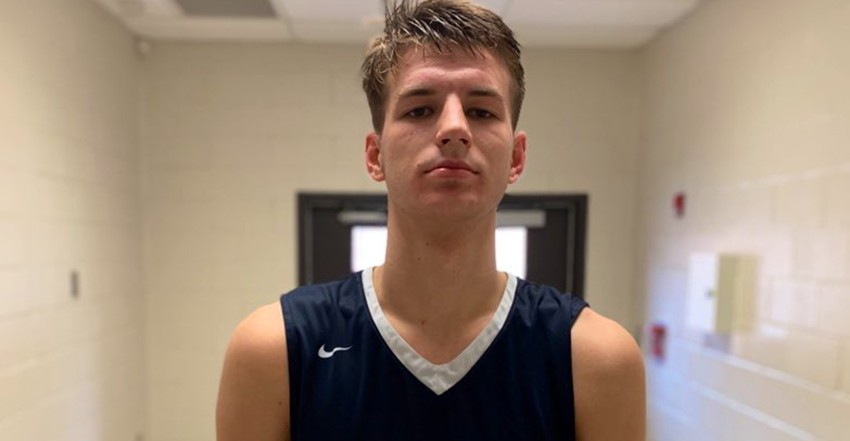 One of the constants from the Big South Shootout was the play of Hamilton Heights wing Samson Ruzhentsev. 
The junior from Moscow, Russia was one of the top performers at the post Christmas event in metro Atlanta. His three point shot paired with his athleticism in transition made for a deadly duo. 
Ruzhentsev has been a go-to player for Hamilton Heights this season. He knew coming into the season that his role would be increased. He said he was prepared to make the next step in his overall development. 
"I think I'm more confident in my ball-handling and in general i'm more confident in the game," Ruzhentsev said.
"My ball-handling is better this year because last year I was more of a shooter. This year I'm doing more things than I did last year. I just came into the season with a different mindset because I knew I was going to have a bigger role...I just know I can score the ball."
His expanded role and production has also helped his recruiting. Ruzhentsev has made visits to Vanderbilt, Tennessee, and Georgia Tech unofficially. Schools like Oregon and Ole Miss have also shown interest. 
"I want to find a school that's a good education and good basketball," Ruzhentsev said. "Coaching staff is really important to me."
Ruzhentsev should continue to see a spike in his recruitment. He has the tools to be a top 75 player nationally in the 2020 class.