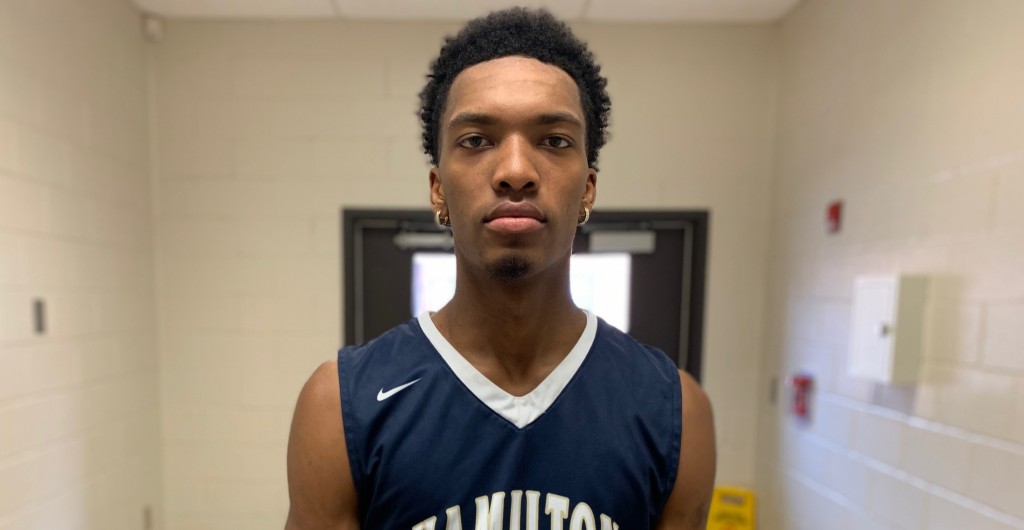 DULUTH, GA - Hamilton Heights (TN) point guard Jordan Rawls pilots the ship on one of the best programs in the Southeast. His steady play helped his Hawks beat Minnesota Prep team without much push back at the Big South Shootout on Saturday. 
Rawls is no stranger to the win column and no stranger to college coaches. 
Rawls recently picked up an offer Kansas State and Ole Miss, joining the likes of UMass, Florida Atlantic, Hofstra, Canisius and Arkansas State. 
He said he has interest from Georgia, Georgia Tech, Tennessee, Mississippi State, Murray State and Iowa. Rawls said he's been to Tennessee a couple of times for various games. 
The Chattanooga native said he likes what he's heard from Kansas State so far. 
"I can relate to their coach - coach (Chester) Frazier. He sees a lot of himself in my game. He's on me everyday," Rawls said. "That's going to be a great option when it comes down to it." 
A potential visit to the Little Apple could come as early as this spring, Rawls said. 
With growing options for college, what will matter the most at the next level? 
"Fit," Rawls said. "Just a place where I can come in and make an immediate impact. I want to go somewhere and be asked to be something that I'm not. I want to go somewhere that I can go and be free to make plays and not be held back."