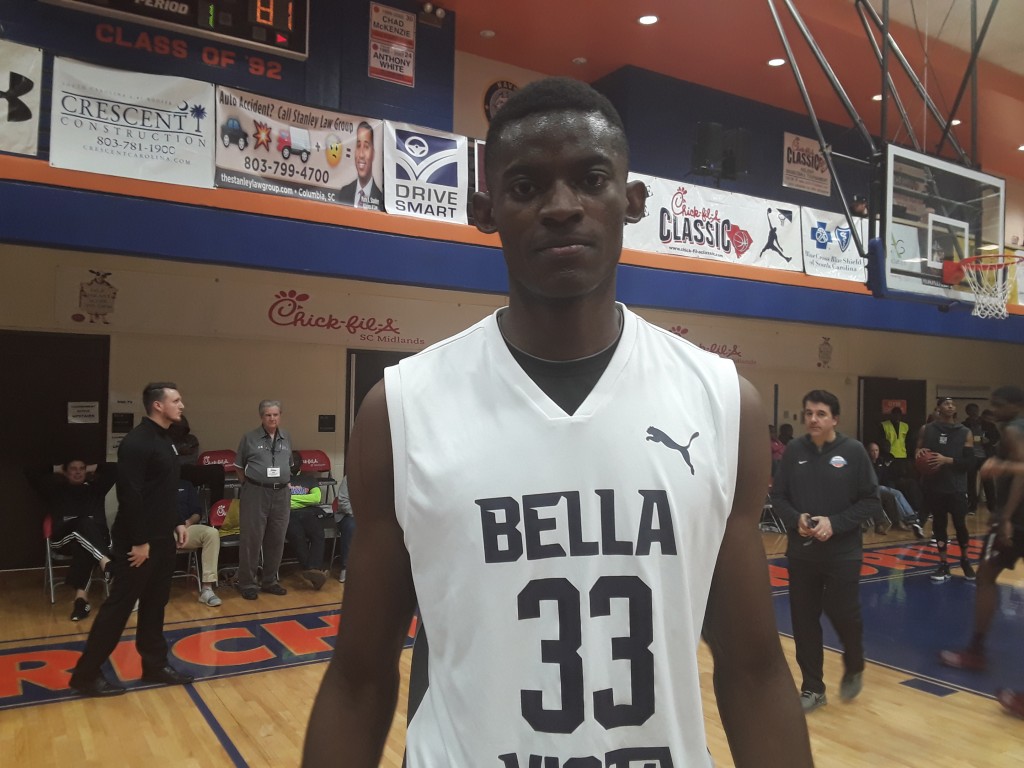 Rick Issanza's rim protection at the Chick Fil A Classic raised eye brows as one of the better shot blockers in attendance. Standing at a whopping 7'1, Issanza displayed throw back qualities that have caught the attention of several high major programs. With TCU, Texas Tech and Baylor being some of his standing offers, Issanza had this to say about two of the programs involved.
"Baylor and TCU standout the most. My coach used to go to TCU, and they know all of my family. My cousin used to play at TCU." 
When asked what else about those two programs stood out, Issanza offered up this response.
"The way they play. Its going to be about the best fit for me. Those two standout to me" 
When asked to discuss his plans going forward, Issanza mentioned finishing up his academic loose ends. 
"Right now, I just want to take my ACT first, and then Ill go on visits. I might go to Oklahoma, TCU and Baylor. But I want to take my ACT first."
Despite being involved with several high major programs, Issanzas recruitment seems to lack suitors given his defensive skill set and size. An improvement in his test score could reveal some of those that have been in waiting. 
"I just want to go somewhere thats going to help me get better academically and at basketball." Issanza said when asked what matters to him.