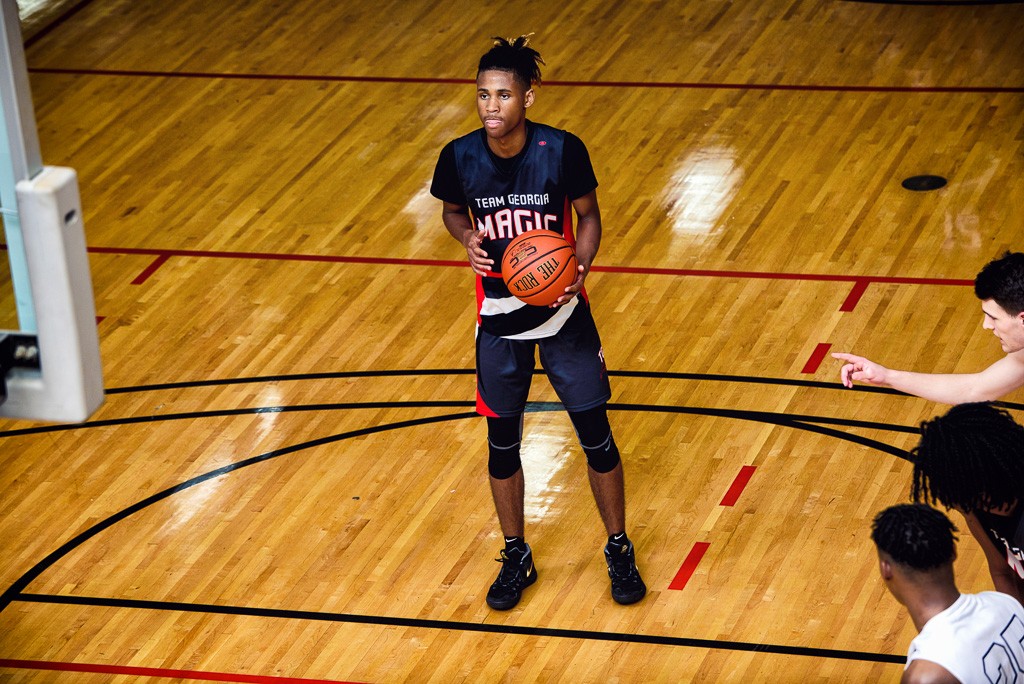 One of the best shooting guards in the southeast has ended his recruitment today, giving a verbal pledge to Ben Howland and the Mississippi State Bulldogs. Our HoopSeen staff spoke with him and his dad to gain some insight into his decision.
Q: Where did you decide to call home for your next 4 years and why?
Butts: I chose Mississippi State. I felt like that was the best fit for me athletically and academically. And I just had a relationship with coach Brooks and coach Howland that I just couldn't pass up.
Q: This time last year you didnt have a single offer and this spring you brought in several from Division 1 programs. How did you adjust to the new attention?
Butts: I just kept working. I just always played with a chip on my shoulder. I was always waiting on it so I kind of adjusted to it.
Q: Was there a moment, event, or offer that came in where you felt like you were starting to turn the corner.
Butts: Really my first offer. My parents always told me once that first offer comes in then the rest come in.
Q: What did you learn about the world of recruiting that you didnt know before yours picked up?
Butts: I just learned that there was going to be a lot of phone calls and just learn how to be a people person.
Q: What role has your family played in your decision making? Early on when we did an article we talked about coach going to Texas Tech and being familiar with the recruitment process. What kind of talks did you all have along the way?
Butts father: The main thing we talked about was just remember that recruiting is the honey moon phase and you have to have certain things that you're looking for from each school and stick to your guns. No matter what they're telling you. Because everyone is basically going to tell you what you want to hear. You just have to have that checklist and whichever school makes everything check off, then that's usually your school for the next year.
Butts: He basically nailed it. They were just basically telling me to keep an open mind with everything and just be patient throughout the process.
Q: As far as that checklist that you were looking for in regards to Mississippi State, what were some of the things that really stood out to you.
Butts: I liked how their campus was set up, how everything was kind of closed off. It wasn't too spread out. It was easy to get around. Their play style was just sharing the ball and everyone gets open shots. And just how well the coaching staff and chemistry is.
Q: What do you feel like you bring to the Bulldogs? 
Butts: I think I can come in and be a leader. A knockdown shooter of course. And just bring in a lot of energy to the program.