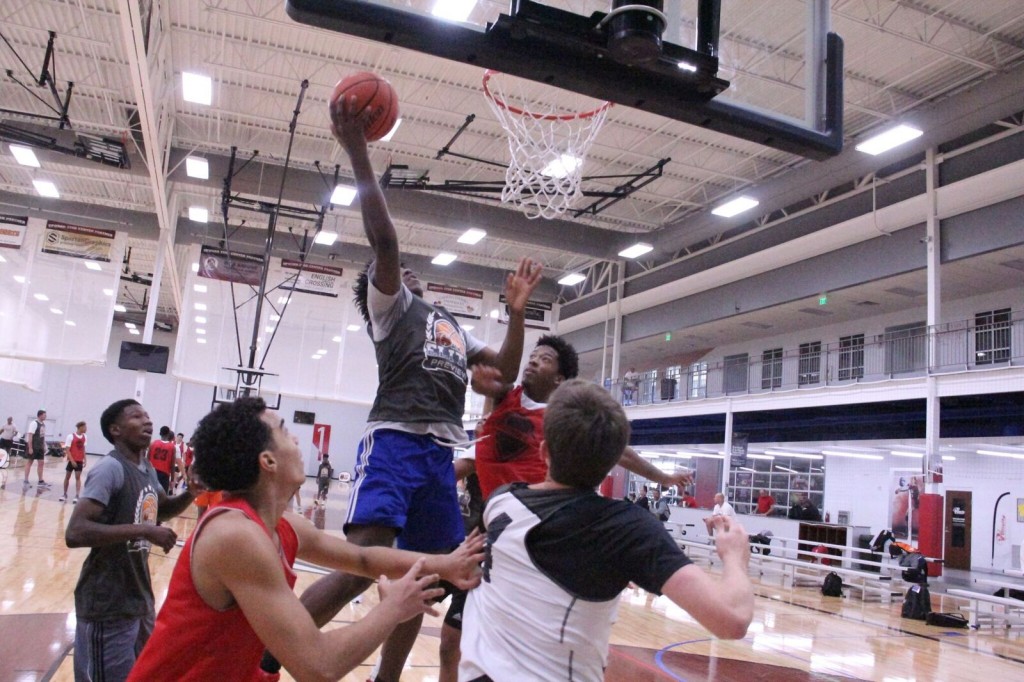 Our first Carolina Preview camp had a ton of the state's top players under one roof. After reviewing our notes, here's a breakdown of everyone on Team 8
Darin Parker, 2020 F, South Aiken-Team Flyght
Darin Parker is a strong wide guard with enough upper body strength to finish with contact at the rim.  His ability to post up smaller guards in the post caused non-stop matchup problems. Parker can beat defenders off the dribble with an array of change of direction moves.  A nifty ball handler for is size, Parker creates contact to draw fouls that get him to the free throw line frequently. Parker is a long range shot maker with the ability to score from all 3 levels with good efficiency.
Zachary Dunlap, 2019 G, Westwood-Carolina Pressure
An explosive guard on both sides of the ball.  Aggressive when penetrating to the basketball and finishing over taller players with contact.  Cat-quick with the ball, using either hand and great court vision, stopping on a "dime" with a pull up long ball 3-point or mid-range shot.  Doesn't waste a dribble, gets to a spot and decides to either shoot or pass.  Defends 94 feet with good lateral movement, quick recovery, active hands.  Zachary is "WIRED" to score!!!
Cameron Jenkins, 2021 G, Sumter-Carolina Storm
 Jenkins is a speedy guard with good long distant range as well as an off the dribble and catch and shoot player. His good court vision and ball-handling make him very difficult to stay in front. Jenkins is a good on-ball defender with quick feet and hands. As a lead guard, he seems to understand the importance of controlling the tempo.
Myles Ulmer, 2021 G, Westside-Carolina Hawks
Myles Ulmer has a crafty handle along with good head and shoulder moves to finish at the rim. Being a good mid-range shooter helped him open up the floor along with him having the ability to knock down the open 3 ball.  Ulmer also contributed well on the glass, being a solid rebounder for well his position.
Michael Sanders, 2020 F, Greenville
Micheal Sanders poses a very strong body and soft hands from the forward position. His defensive and offensive rebounding stood out along with some low post footwork. Once in the paint, he had some good finishes around the rim with both hands.  Sanders works well in pick & roll and also in block to block action.
Zyaire Ivery, 2022 F, JE Elite-Legacy
 Zyaire Ivery showed our staff the potential he has for such a young prospect. The JE elite forward is young, and an athletic freshman with good upside.  You can see in spots when his energy level is high he plays well on both sides of the ball. Ivery gets off the floor quick to rebound with good extension. He is comfortable from 15-17 feet from the rim as well as having the ability to finish well on putbacks.
Peyton Manuel, 2022 G, GWP Sizers-Blythewood
This talented freshman is a long bouncy guard that uses a quick first dribble to get past his defender to finish in the paint. He 's very crafty around the rim finishing on opposite sides with either hand.  For a guard, he rebounds well out of his area and defends well with his long arms.