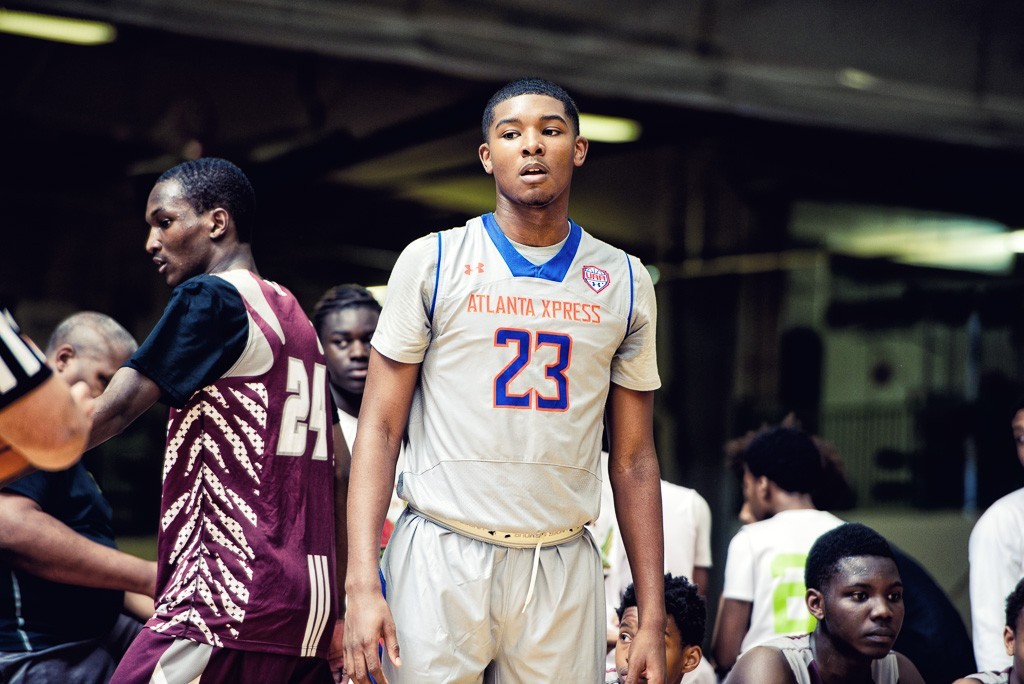 Middle Tennessee State scored today with the commitment of Hargrave (VA) forward Tyson Jackson. The former Creekside standout spoke with our HoopSeen staff about his decision.
"It's just a great fit for me. It's close to home. I love the coaching staff. They made me a priority."
Jackson gives the blue raiders a high ceiling talent that should only get better from a season at Hargrave. A solid 3 level scorer from the forward position, Jackson boasts both the size and skill needed to be a legitimate threat in CUSA. A solid junior season at Creekside and an up and down season with the Atlanta Xpress landed Jackson on the radar of several high and mid-major programs.
"I feel like I started off slow, but I finished well in July, especially in Vegas. I had a ton of offers earlier, but kids committed and I lost a couple. But even if I feel like this would've been the best opportunity for me just because it checks all of the boxes that I wanted in a college. "
Jackson has the skill set to eventually be a standout piece on a MTSU team that has had their fair share of success in recent years. Jackson said that being a major piece towards carrying on their winning ways is what made them so attractive.
"They came to my school. Him (Nick McDevitt) and coach Morgan, that's their assistant. And they basically told me that they would love to have me and that I could be a piece that they needed to get back to the NCAA tournament and win the whole conference. So, I'm definitely looking forward to getting there and playing right away. They're expecting me to be ready to play right away so that's a good thing. "
Jackson's commitment marks the first for MTSU in their 2019 class.