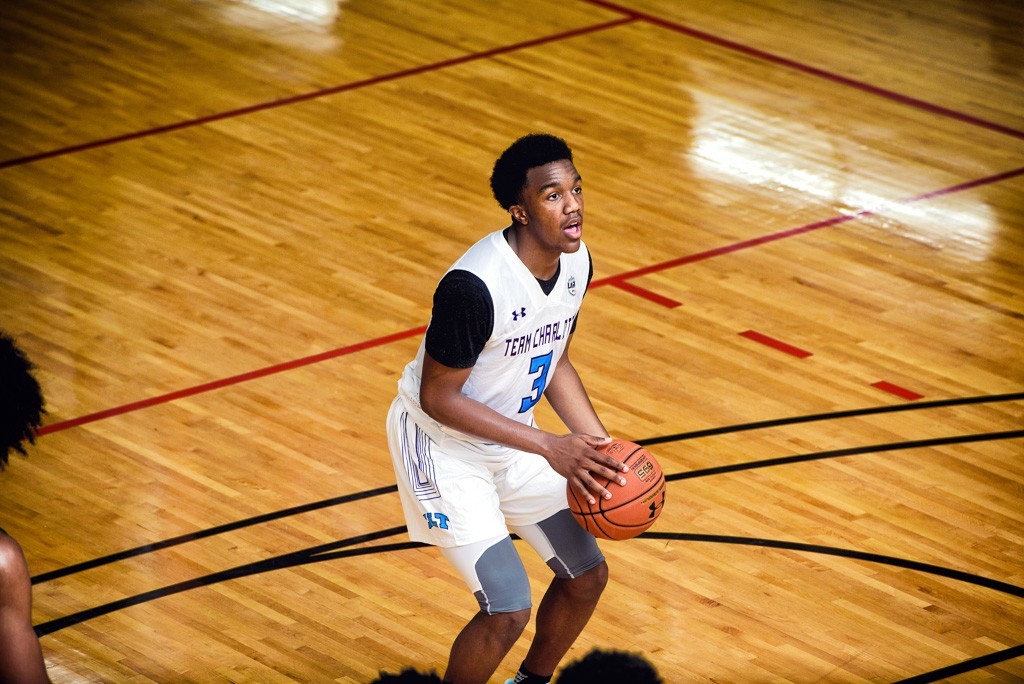 Chico Carter, Jr. was one of the top players from the 2018 Bob Gibbons Tournament of Champions and a key member of the ultra-talented Team Charlotte squad that shined on the Under Armor circuit this season. 
He has a trio of official visits on tap over the next month and a host of schools in tow that are actively recruiting him. 
Carter said he will make a visit to UNC Charlotte on August 31 then make visits to Charleston (Sept. 14) and Murray State (Sept. 21). All three programs have offered him a scholarship. 
He said he also holds offers from Hampton, Youngstown State, High Point, Winthrop, North Carolina A&T, St. Louis, Denver, Arkansas State and Elon. Providence is also recruiting him, he said. 
"I will be making my decision before my high school basketball starts," Carter said. " There is not a school I'm leaning towards. I'm still open to all recruitment."