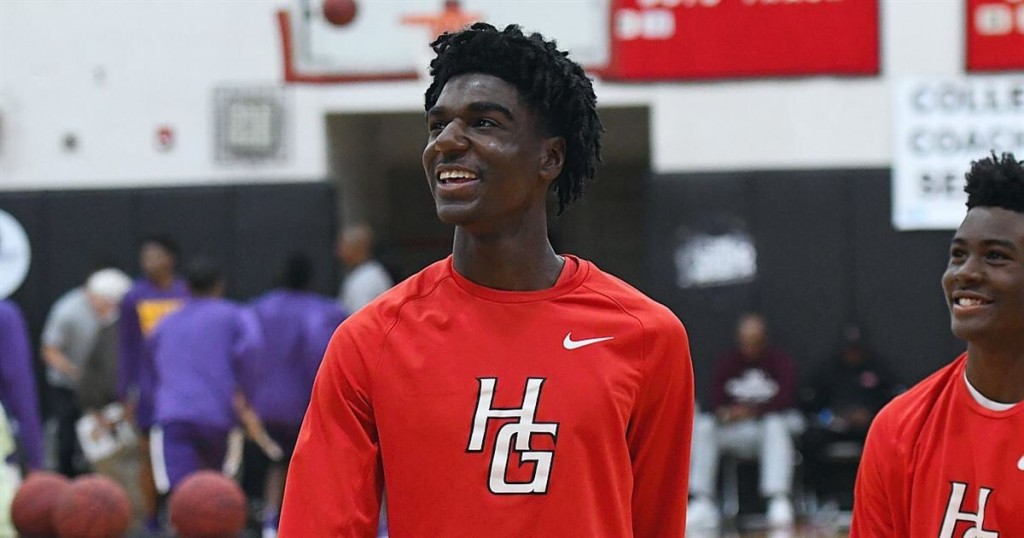 After rising and being one of the biggest breakout players of the travel season, Hazel Green (AL) point guard Kira Lewis, Jr. has made his college decision -- and he will be staying home to represent his home state.
"I'm committing to Alabama," Lewis told HoopSeen.com. "Alabama is on the rise and they just put a point guard in the league, so it just makes sense to keep adding to the momentum."
Lewis, a 6-foot-3 point guard, is one of the fastest guards end-to-end in the country. He impressed throughout the spring and summer and made the jump to a five-star prospect. Lewis showed the ability to play both guard spots throughout his high school career, but he projects as a point guard at the next level. Alabama's recent success with Collin Sexton being a lottery pick and the professional pedigree of Avery Johnson was ultimately huge in Lewis' decision to commit to the Crimson Tide.
"Coach Avery [Johnson] and I have a great relationship. He believed in me as soon as he saw me play. It's hard to say no to a coach that played your position at the highest level. He's turning the program around at Alabama."
Lewis had the opportunity to leave the state to play his college basketball career. He also heavily considered Kansas, Iowa State, Georgia, TCU, and Indiana, but the lure of representing his home was too much to pass up.
"It means a lot to be able to stay home and play. I just want to show people that there are great basketball players in Alabama, too," he explained. 
As if the news isn't good enough for Johnson and the Crimson Tide, Lewis has also made the decision that he will reclassify to the 2018 class and enroll immediately at Alabama. He is expected to be enrolled on campus when classes start next week.
With his move to the 2018 class, Lewis is now considered the No. 1 prospect in Alabama's 2018 class. He was the No. 2 prospect in 2019, just trailing Mountain Brook forward Trendon Watford.