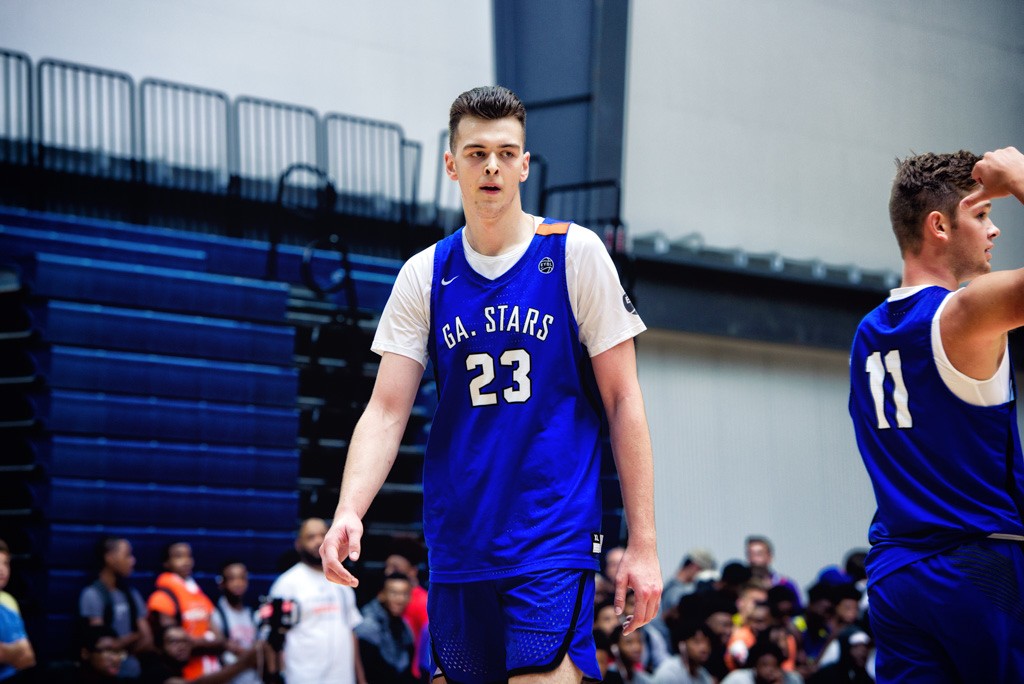 2019 Montverde Academy (FL) big man Balsa Koprivica was one of the top big men at #BOTS and was named to our top performers list. It also showed on the sidelines, as a who's who of college coaches looked on throughout the week.
At 7-foot-1, Koprivica has a tremendous skill-set for his size. He can score with his back to the basket, but the most intriguing part of his game is his ability to step out and hit mid-range shots, as well as put the ball on the floor. The rising senior showcased his mobility and athleticism, too.
Despite being one of the top post prospects in the country, Koprivica has still been entertaining new interest from college coaches as the July evaluation periods have come to a close.
"Baylor, Florida State, and Gonzaga have been the main schools involved," Koprivica told HoopSeen.com following a game at #BOTS. "But Missouri, Illinois, UCF, and Providence have all offered recently, so they are beginning to get involved."
Koprivica took an official visit to Baylor back in the winter. Now, he wants to decide what other schools he plans to see in the future.
"I went to Baylor back in February and it was a nice experience. I plan on getting my top five schools out next month and setting my other visits from there."