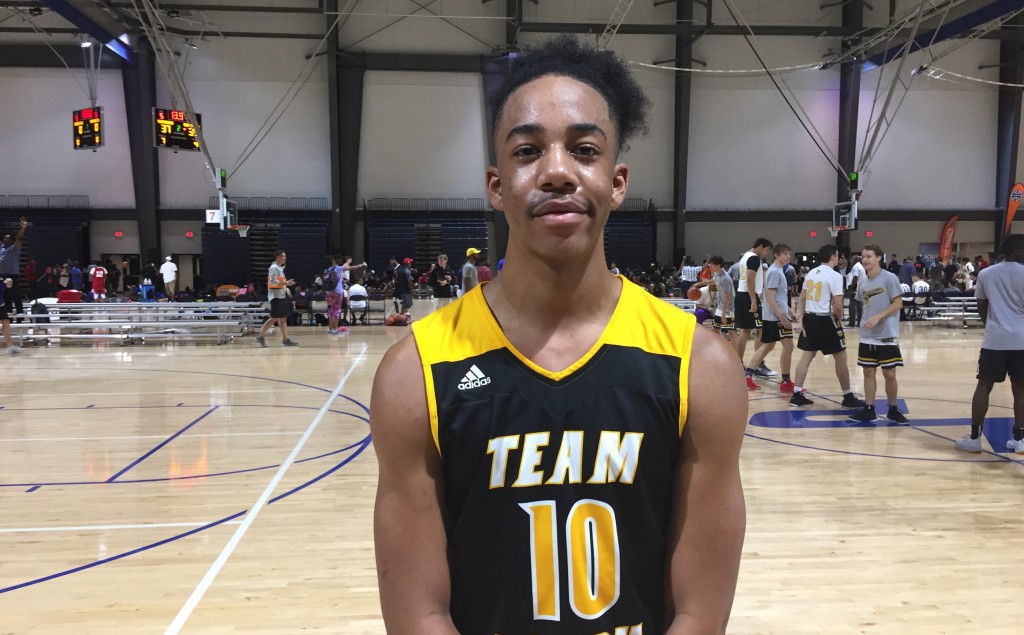 Cleveland, Tennessee has done a quality job of producing talented basketball prospects over the the last few decades, and it doesn't look like the eastern Tennessee hot-pocket is going to stop anytime soon. Just ask 2020 Cleveland (AL) point guard Jacobi Wood, who emerged over the weekend at #BOTS with Team WHBH.
Wood, a 6-foot-1 playmaker from the point guard position, impressed with his feel for the game and passing ability. He didn't need to score the basketball to make an impact on the game, but he picked his spots and scored when it was needed. The rising junior was good off the dribble and was able to keep defenses honest with some made shots. Time and time again, Wood made winning plays and he was one of the main reasons why his team had a successful weekend.
Each time out, a handful of college coaches was on hand to see Wood and Team WHBH. Many low and mid-major programs in the Southeast have already put out feelers for Wood.
"I have an offer from Canisius, but UT-Chattanooga, Middle Tennessee State, Belmont, Tennessee State, Rice, Stanford, and James Madison are all showing interest," Wood told HoopSeen.com. 
With the travel season basically behind us now, expect college coaches to be frequent visitors at Cleveland High School to see Wood and discover of the most underrated talent Tennessee has to offer.