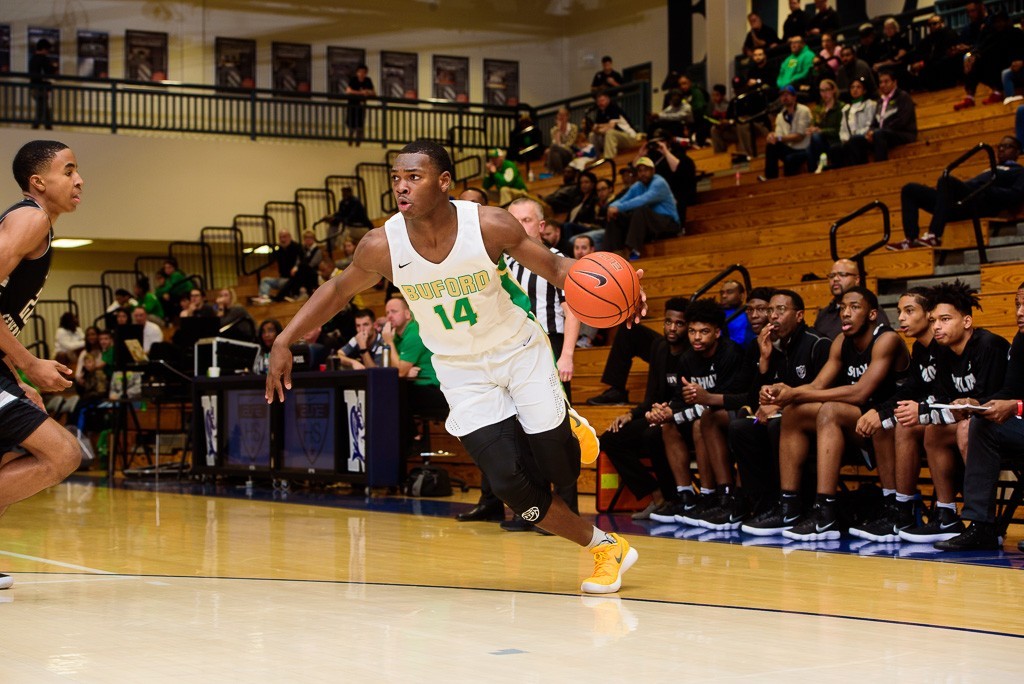 Any drop off for Buford? 
The loss of David Viti and Alex Jones to Georgia Southern and Lipscomb would be enough to set a program back but that doesn't seem to be the case for Buford. The household name of Marcus Watson would be enough to keep them competitive but its guys like Donnell Nixon, Brandon Green, and Bobby Miller that keep programs afloat. Add to the mix a new 6'7 wing in Eric Coleman,   a piece of the puzzle that will pay dividends on both sides of the ball. Buford shined offensively as they played with pace and space while making sure to mix in some isolations for Nixon and Watson. Buford played today like they have spent some time together preparing for a new season already this spring. 
James Munlyn, 2020, 6'8 North Gwinnett
A great pair of hands and some finishes in traffic raised my antennas towards this North Gwinnett big man. Several times throughout the action Munlyn would stop on a dime to snag down an out of reach pass and finish with a nice layup. Granted he was by far the biggest man on the court but its his ability to step on the breaks and finish in traffic that was impressive for this rising junior. He could be a name to keep an eye on as he continues to develop other skills and catch that second wind.
Chattahoochee has their backcourt of the future
AJ White and Cameron Sheffield looked like they were taking turns firing away at the basket today. This young duo forms a young but formidable backcourt as both players have the ability to create instant offense and carry their teams to high scoring runs. White imparticular was great today, breaking down defenders while scoring from all 3 levels. Sheffield boasts the size that will eventually bring coaches to the gym while White will win some over with his production. 
Jehloni James, 2019, 6'5 Lanier SG 
James could've possibly had his coming out party tonight with a game-winning 3 from deep for Lanier. Several made 3s in the game made James standout as he punished the defense for giving him too much space. Being 6'5 along with being a deep threat could prove valuable down the stretch for a team looking to replace some scoring with Adrian Martin heading off to Western Michigan.