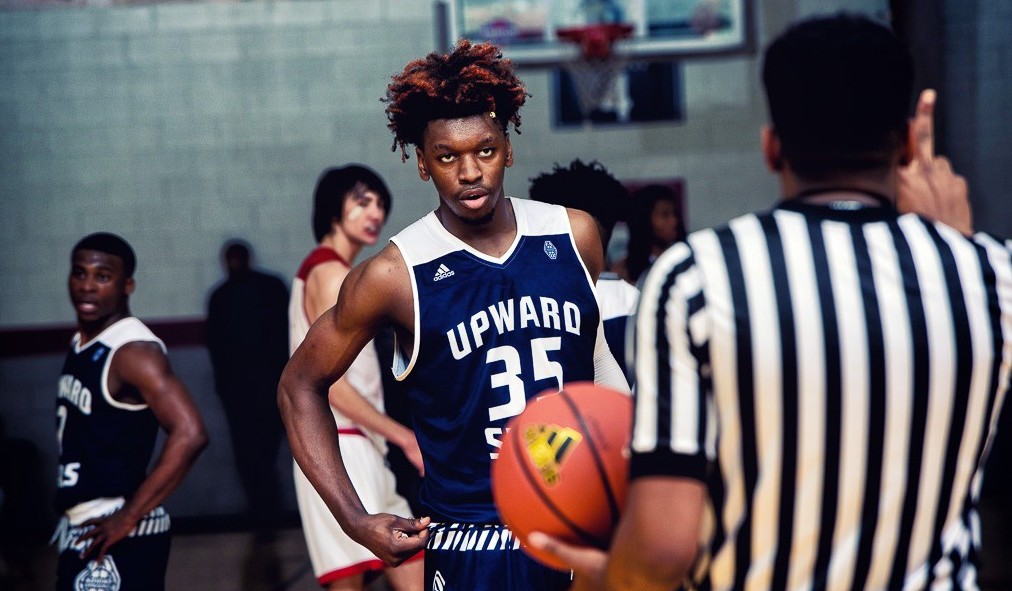 It didn't take long for 2019 Sumter (SC) power forward C.J. Felder to make his presence known at the Bob Gibbons Tournament of Champions last weekend. The talented big man made a statement during the Upward Stars' opening game on Friday and it continued throughout the weekend.
Felder went on to be named to the 17U All-Tournament team, as well as one of our Super Six performers from the weekend. The 6-foot-7 forward is a classic small ball 4 man at the next level with his versatility and mismatch capabilities. Felder caused problems with his combination of size, strength, and explosiveness, and, with his ability to put the ball on the floor, he is a nightmare for opposing teams.
To no surprise, the South Carolina product is already a high priority for many high-major programs. Felder lists several high-major scholarship offers.
"I have offers from Georgia Tech, Clemson, UNLV, Virginia Tech, Auburn, Mississippi State, Murray State, and Marquette," Felder told HoopSeen.com. "Ole Miss, NC State, Vanderbilt, Oklahoma State, and Kansas State are some of the schools showing interest."
Prior to the travel season, several ACC and SEC schools were recruiting Felder hard. After two successful weekends on the adidas Gauntlet, he has now gone from regional recruit to national prospect.
"I would say Clemson, Virginia Tech, Marquette, and definitely Georgia Tech are recruiting me the hardest right now. Coach [Josh] Pastner is on me really hard."
With June set to get underway with team camps and individual camps, Felder has no plans to make any visits. However, he has already seen several campuses, including Clemson and Georgia Tech. 
Felder has made a statement this spring, proving he was one of the top available 2019 forwards in the Southeast. With a couple of strong performances, expect him to make a noticeable move in the next national rankings updates.