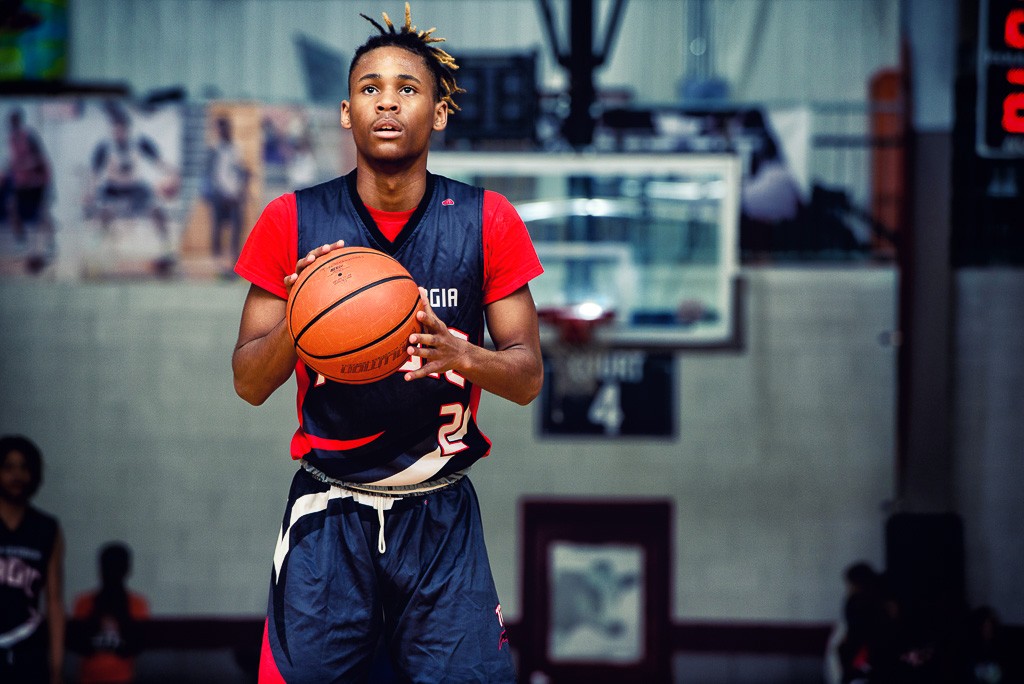 Devin Butts has been one of the hottest names in the Southeast since the start of the April live periods. This 6-foot-5 guard has been a consistent knockdown shooter, being the target of every defense he's faced so far. His ability to be a vocal point while shooting at a high percentage has caught the attention of several coaches in Georgia and surrounding states. 
Since getting his first offer from Jacksonville State, Butts has gone on to obtain offers from Georgia State, Winthrop, Troy, Stetson, Canisius,  East Tennessee State, Georgia Southern, College of Charleston and most recently Murray State.
"Georgia State, Winthrop, and Georgia Southern are showing me the most love. They call and text me every day" 
Butts has relished the opportunity to be coached by his father, understanding it's a rare opportunity that many fathers and sons don't get a chance to enjoy.
" My mom and my dad are really big in my recruitment. My dad played at Texas Tech so he's been through all of this and knows how it goes. The biggest piece of advice he has given me is to just take it slow and not rush. When I'm on the court I should just play my game and not worry about whos watching". 
Butts hasn't exactly been worrying about whos guarding him either as his production has been a constant at every stop this travel season. Our HoopSeen staff has raved at his shot-making ability and potential as a four-year player. With no set timetable to make a decision, I expect several more mid-major schools to get involved during the July live period.