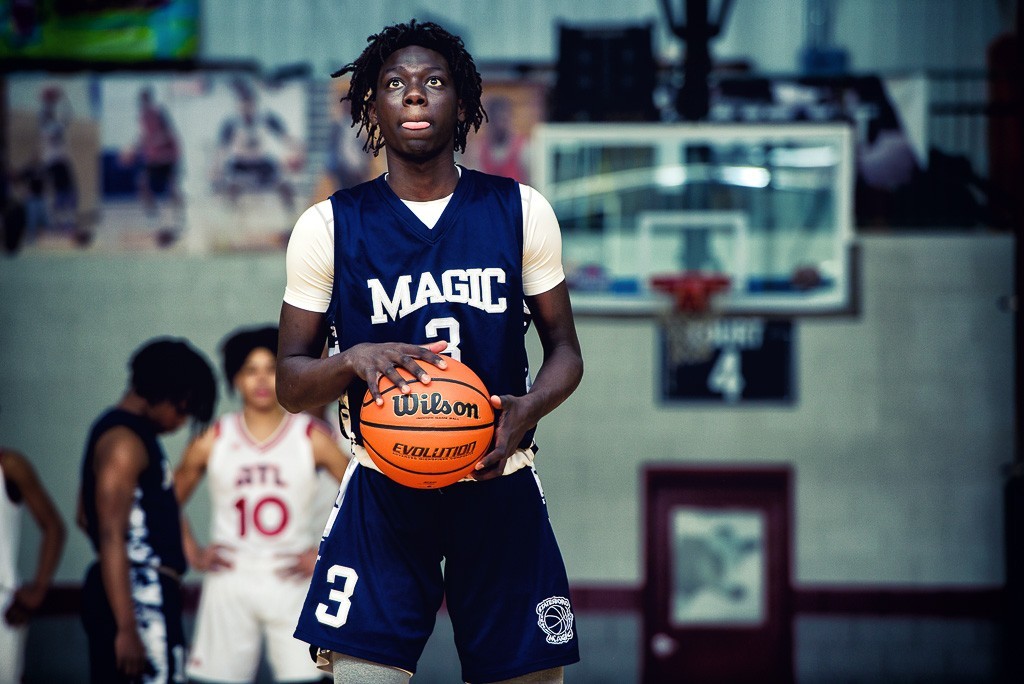 Atlanta Express - Kameron Hobbs
Atlanta Express guard Kameron Hibbs has been a consistent 20-point scorer for quite a while now and that didn't change at the #ATLJam. His balanced offensive attack allows him to breeze by defenders if they play him close, or knock down the three if they sag off. Hobbs continued to impress this weekend. - Bre Singleton
Zarion Griffin, Statesboro Magic, 2020, PG: Griffin shined bright throughout the weekend with his playmaking ability on the perimeter. The 6-foot-2 guard impressed with his quickness and explosiveness off the bounce, as he got anywhere he wanted on the floor. The sophomore has quality ball skills and did exactly what you are looking for in a point guard – he made plays and made everyone on his team better. Griffin isn't a household name yet, but don't be surprised to see a handful of low and mid-major schools paying close attention to him as he gets closer to graduation. - Garrett Tucker
Team Coop Select - Jakob Hester
With rebounding being such a huge part of the game, it's always special when you find a player that doesn't mind getting his hands dirty. Team Coop Select big man Jakob Hester proved to be one of the top rebounders here in the 16U division. Hester also knows how to put the ball in the basket. He's got excellent footwork in the paint and a wide range of moves that allowed him to score almost effortlessly. I saw him put up 21 points in a game where it seemed like he couldn't be contained. - Bre Singleton
G Caullin Bracy(Team GAB): 
-A consistent shooter with good range. Bracy had the confidence to let it fly from anywhere on the floor. He held one of the better shooting performances in his age group as he went for 6 three-pointers in one game. Although he consistently knocked down shots off-the-catch, he also displayed his ability to put the ball on the floor and still connect from deep. - Austin Smith
TNBC - Anthony Hardy Jr.
It's been expressed time and time again that TNBC's Anthony Hardy Jr. is one of the best sleepers the 2020 class has to offer. He certainly got the attention of a few more folks on #ATLJam Saturday went he went nuts and scored 34 points in a big win. Hardy Jr. is a hard-nosed player with a knack for getting to the rim. He has a ton of creative finishes in his repertoire and takes full advantage at the free throw line.  - Bre Singleton