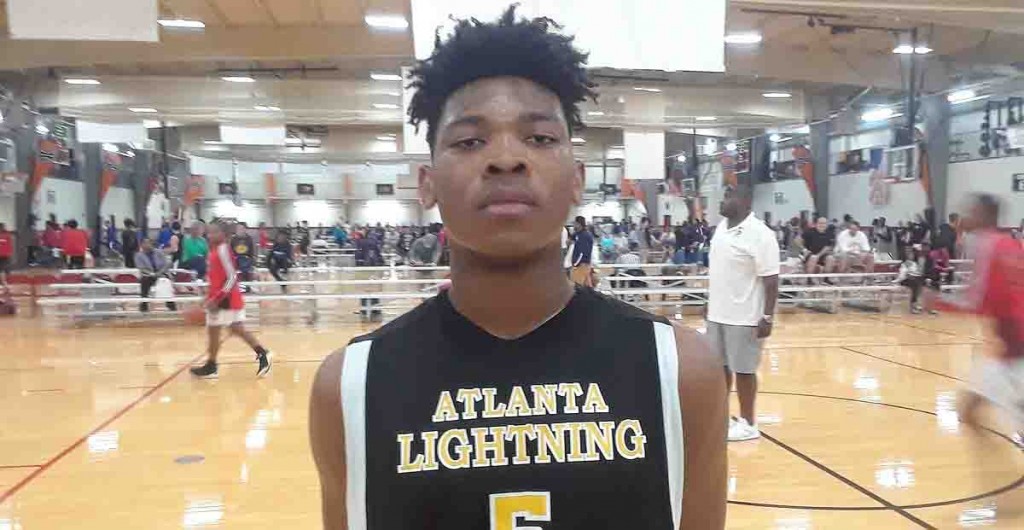 Eric Coleman 6'7 2019 Atl All-Stars
Living up to the buzz going into the second live period is tough to do but Atlanta All-Stars wing Eric Coleman delivered. He fits the mold of today's "3 and D" player,  being a knockdown shooter while eliminating his match-up.  Offers from Mercer and Kennesaw are already on the table and I expect others to make a run for the emerging prospect. 
Brock Jancek 6'6 2018 TN Bobcats
It's always good to see an unsigned forward come in and make a statement his first game.  Brock is a big bruising body that has enough post skill to garner attention from formidable defenses.  Brock has some Division 1 and 2 schools involved and after today's showing, I'm not surprised.  
Jaxon Etter 6'5 2019 Atl All-Stars
The multi-dimensional guard showed some grit on the defensive end that college coaches look for.  Jaxon had times as his teams primary ball handler, great for coaches using a multi guard system at the next level.  
Timothy Hall 2022 Knoxville Free Agents
The man in the middle for the Knoxville Free agents had his fair share of rebounds and putbacks for his team.  Big men that can run,  jump, catch and rebound are highly coveted and Timothy checks those boxes.  He has a ways to go with his development but his production was consistent throughout the game.
Jermaine Smoak 2021 Atlanta Lightning
Watching Jermaine play you would think he's playing the wrong sport.  As downhill a guard as there was at the Atlanta Jam, Jermaine consistently got downhill as a bowling ball guard. Physical play at that position can be overwhelming at times, and as long as he keeps his foot on the gas he will continue his hit play.