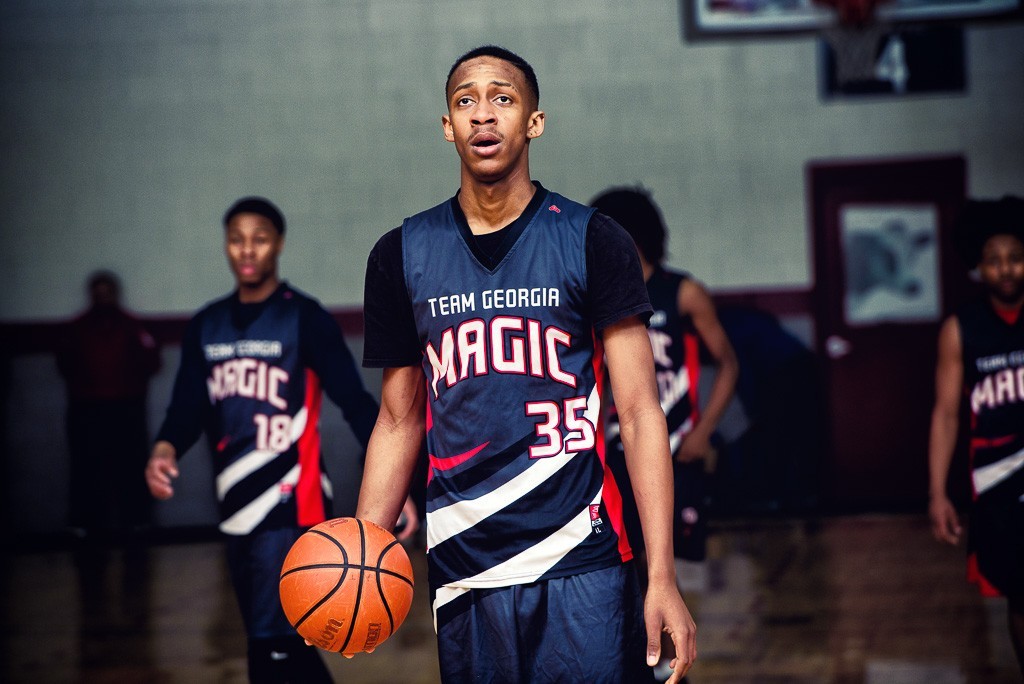 It'll be curious to see which Division 1 program decides to make a serious run for Team Georgia Magic forward Justin Webb this spring. Justin checks several boxes for a college prospect having both a solid array of moves in the paint while being long enough to maintain a defensive presence. In our first Georgia cup, he defended the 3,4 and 5 positions without missing a beat. That type of defensive versatility is crucial for the way the game is currently constructed. 
The 6'6 forward is as strong as he looks while having a frame that can still add muscle. Coaches will be able to see some of his own the court production while envisioning his game 2 or 3 years down the line. The Baldwin high school forward has a lot to work with that should translate well to the next level and although potential can sometimes be a dangerous word, Justin has plenty of it.   
Coaches should make of Justin going into our Atlanta Jam on April 27th.