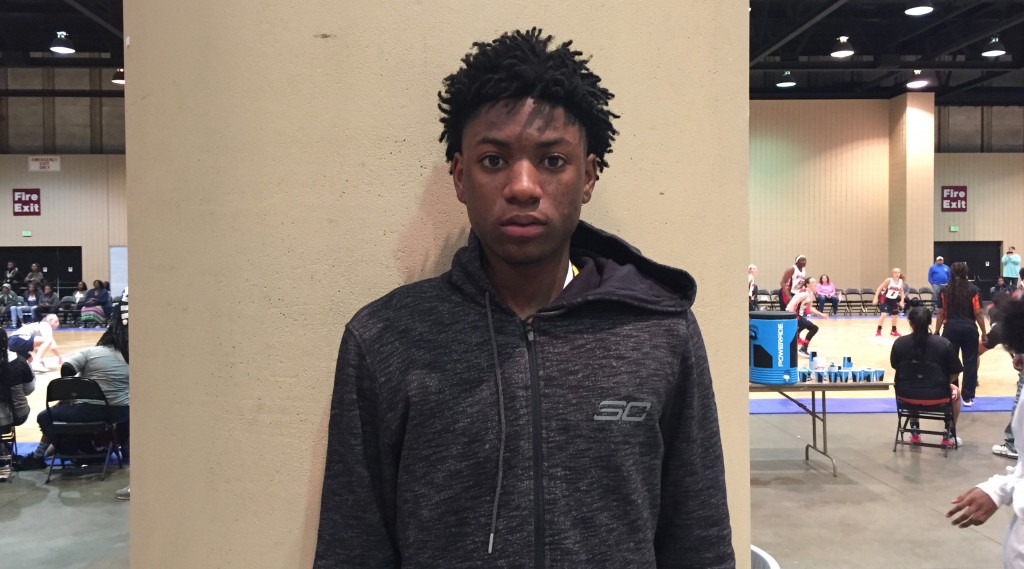 2019 Carver-Montgomery (AL) wing Jaykwon Walton closed out the high school season on an impressive note, as he dominated the competition at the state tournament en route to helping the Wolverines capture this year's 6A state championship.
Walton, a 6-foot-6 wing man, has taken the next step in his maturation as a player. He has added some muscle to his frame, as well as being more assertive on the offensive end of the floor. The junior is being recruited by several programs across the South, but, after the April evaluation periods, he could be a national-level prospect.
"I have offers from Ole Miss, Mississippi State, Xavier, Texas A&M, TCU, Alabama, and Georgia Tech," Walton told HoopSeen.com.
Walton recently hosted Alabama, Georgia Tech, and Mississippi State for in-home visits. The talented wing broke down each visit:
Alabama: "They told me I am a priority in the 2019 class. The coaches think I can come right in and play. That was really good to hear."
Georgia Tech: "The coaches told me they will have a lot of players leaving when I come in. The opportunity for me to play is there. I like that."
Mississippi State: Mississippi State has been on me for a while and the longest. They've been recruiting me the hardest. They came over to see me a couple of times during the high school season. They do a good job of coming and supporting me."
Walton has already become a priority guy for several programs. However, a new program recently entered the picture.
"Villanova is starting to recruit me. I talked to Coach Jay Wright and they are going to start recruiting me. They'll be watching this month," he explained.
Playing with Team Thad on the UA Association circuit this season, Walton is expected to have a big summer. He was one of the most impressive prospects this weekend at the Southern Spring Invitational.